Businessmen stole hundreds of mobile phones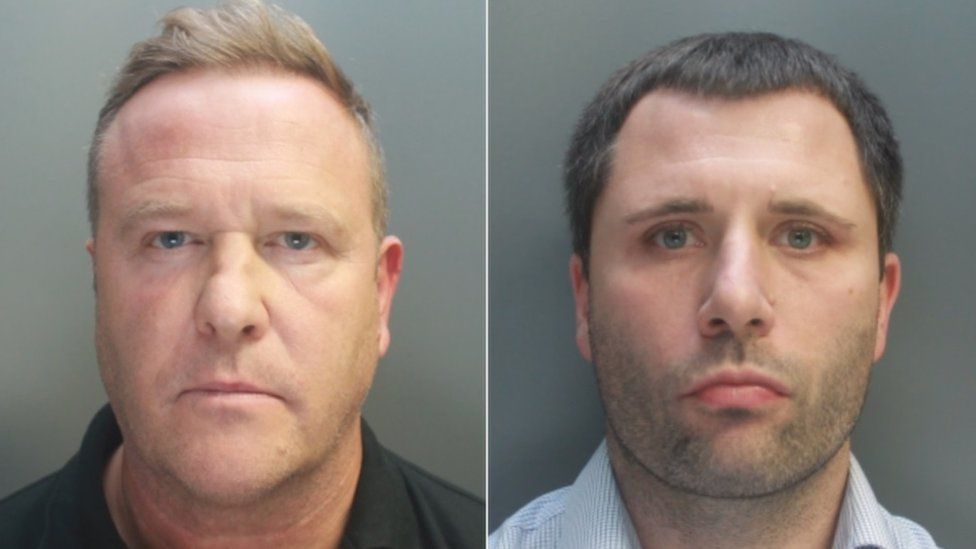 Two businessmen have been jailed after selling hundreds of mobile phones they ordered through a company - pocketing £90,000.
Control Group Services (CGS) in Flintshire eventually folded - with the fraud blamed for the firm's closure.
David Bradshaw, who was head of CGS at Sealand, and company secretary Warren Clay, both admitted fraud at Mold Crown Court.
The company provided cleaning and security services to shopping centres.
Bradshaw, 50, from Chester, was jailed for four years, while Clay, 39, from Cefnybedd, Flintshire, received a 32-month prison sentence.
Bradshaw also admitted selling a company car for £15,000 and keeping the cash.
The court heard the firm's American owners had hired a consultant to examine anomalies in the books at the Deeside site in 2014.
As a result, the company sued Bradshaw for £160,000 and he was forced to sell his home to meet the bill.
The car cash theft and mobile phone scam were then uncovered when police began examining the affairs of a well-known mobile phone criminal in London.
Officers discovered that 300 phones obtained by the convicted London crook had come from Bradshaw and Clay.
The company employed 78 people who needed phones - but only 10 of the devices bought by the pair were passed to staff.
The Flintshire firm was also left with a bill for £33,000 for contracts for phones the company no longer had.
Judge David Hale told the two men that they had "disregarded the ordinary standards of management and honesty".
The US owners tried to sell the company, but the fraud left it tainted and it closed, the court heard.
Matthew Curtis, defending Bradshaw, said the former managing director was now a "broken man" and had lost everything.
Stephen Edwards, representing Clay, said the fraudster had not spent his share of the cash and it was in his bank account.
A proceeds of crime hearing will now try to recover the stolen money.
Bradshaw has also been banned from being a company director for five years.
Speaking after the hearing, Det Con Arwel Thomas from North Wales Police said: "This case has demonstrated just how low some people will sink to make money and abuse their powers in the work place.
"These were despicable and selfish acts which contributed to the closure of the company and with other employees losing their jobs.
"I hope the victims will take some reassurance from these sentences."