ET actor Henry Thomas phones 'home' to talk about Welsh ties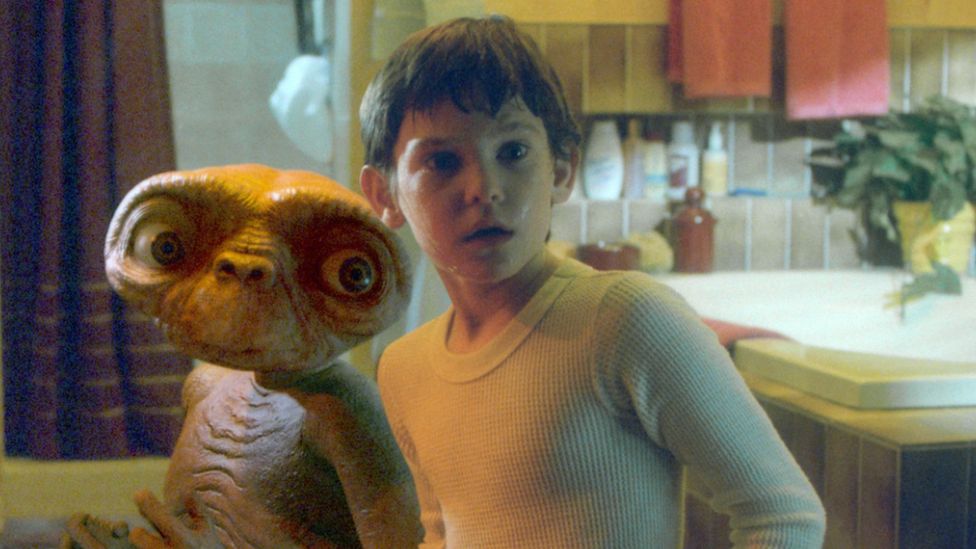 Stephen Spielberg's sci-fi film E.T. set American actor Henry Thomas on course for global fame.
Thomas, who starred as eight-year old Elliott in the 1982 film, became instantly recognisable.
But much less well known are the actor's Welsh roots, and his passion for Swansea City football team.
"We were always told that we were Welsh. We just didn't know from where," he told BBC Radio Wales' Good Evening Wales programme.
"In 2009 I sent off for a kit and I did a DNA test and I connected with a few people that I was related to and I found out a lot more information through them because my family had been in America for quite some time," he said.
"My dad's family comes from the north and my mother's family comes from somewhere around Carmarthenshire."
Growing up in Texas, there was no Welsh community the actor was a part of.
"I just kind of sought it out on my own," said Thomas, now 46.
Press trips for later roles have sometimes taken him to London, offering him an opportunity to venture out and explore Wales.
"Whenever I have an opportunity I catch a train and go to Wales and hire a car and drive around," he said.
He worked on one film in Wales, shot in Manorbier, near Tenby, Pembrokeshire, called I Capture the Castle, and says he would love to work more in Wales.
The actor also revealed he had learnt a little Welsh.
"With the advent of the internet it became a lot easier. Before, I had to send off for a language book and some cassette tapes," Thomas said.
"And so I would sit there, driving across country, and I would put the tape on and practice.
"So I had passable Welsh - when I arrived in Wales I could ask where the toilets were and things like that which was very useful."
In addition, he has developed a passion for football and is a fan of Swansea City.
"When Swansea made it into the Premier League I thought: 'I have to support this Welsh team…I went for the Swans'."
"I'm very hopeful because they've been doing so well and the new management has really turned the team around."
He said he will be watching - and wearing his club jersey all day.