Child sex offences: NSPCC Cymru say 15% rise concerning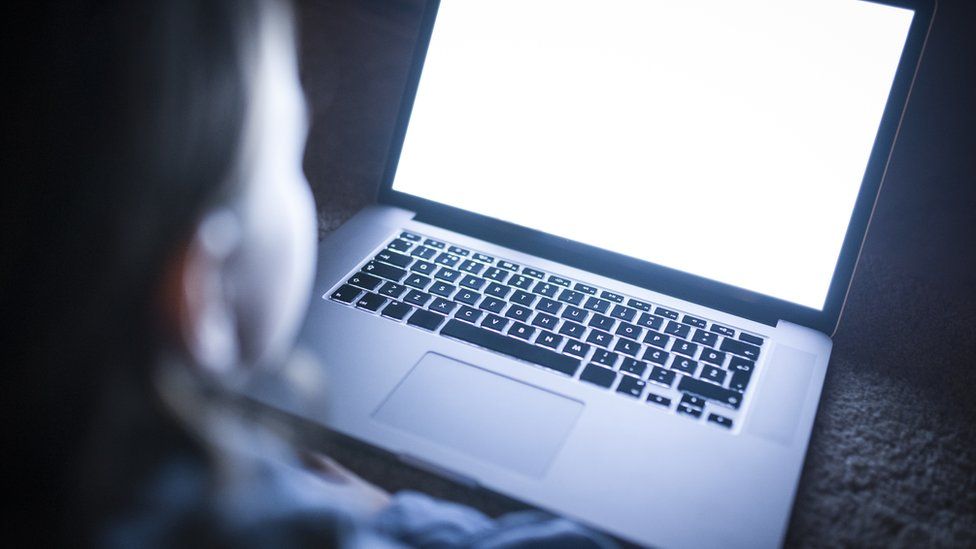 Online groomers are becoming a significant problem, NSPCC Cymru has said, after it highlighted "extremely concerning" child sex offences figures.
The charity said the number of offences reported by Welsh police forces rose by 15% in the last year.
Just over a quarter of the 2,694 offences - 764 - were flagged up as having an online element.
The Welsh Government said protecting children from all forms of abuse was a priority.
Despite the rise, the NSPCC believes the figures suggest police are making "real progress" in how they investigate sex offences against children.
Factors for the increase include forces improving recording methods and victims feeling more confident in coming forward.
South Wales Police (976) saw the highest number of child sex offences recorded followed by North Wales Police (754), Dyfed-Powys Police (620) and Gwent Police (314).
Across the UK, police forces recorded a 15% rise after figures were obtained through Freedom of Information requests.
Des Mannion, head of NSPCC Cymru, said: "This dramatic rise in recorded crimes is extremely concerning and shows just how extensive child sexual abuse is.
"It's important that children recognise they are being abused and can speak out to stop the abuse."
He said it was crucial every child who endured abuse was able to get "timely, thorough help" to rebuild their lives.
Analysis by India Pollock, BBC Wales social affairs correspondent
One thing the NSPCC is keen to stress is that the increase in figures does not necessarily mean child sexual abuse is more prevalent now than ever before.
High profile cases - the sentencing of Barry Bennell and Matthew Falder in the past 24 hours for example - show more people are now coming forward to report abuse.
Also, a new offence of sexual communication with a child was introduced last year, meaning those who groom children through mobile phones and social media can now face up to two years in prison.
However, some say that we are still not learning the lessons of previous cases and more needs to be done to prevent abuse.
While more people are coming forward, there will still be many cases where abuse goes unreported which means these figures could just be the tip of the iceberg.
A Welsh Government spokesman said protecting children from all forms of abuse was clearly reflected in the legislation and policy it had already introduced.
"We will also be working with the safeguarding boards and partners in the third sector to develop a new awareness raising campaign on child sex abuse," he said.
Related Internet Links
The BBC is not responsible for the content of external sites.