Minimum alcohol price help call for 'hazardous' drinkers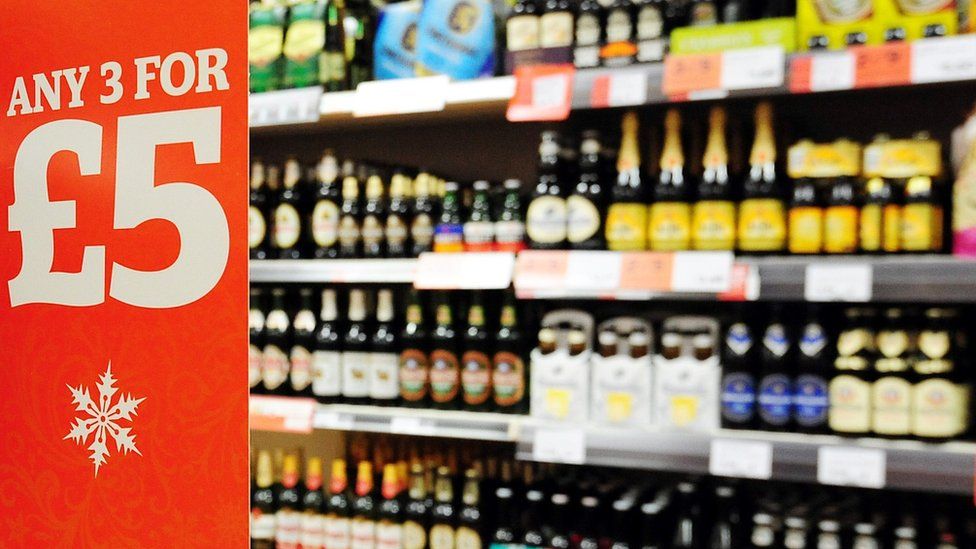 "Hazardous" drinkers must get the help they need - if minimum prices for buying booze are introduced, a charity has said.
Alcohol Concern Wales said those with problems often buy cheap booze so will need support to help them recover.
The call came after research showed that three quarters of all alcohol consumed in Wales was drunk by just 22% of the adult population.
They have been described as Wales' "hazardous or harmful" drinkers.
The report by the Sheffield Alcohol Research Group for the Welsh Government found the biggest impact of minimum pricing would be "those groups at greatest risk of experiencing harm due to their drinking".
It also found the Welsh population buys 50% of its alcohol for less than 55p per unit, 37% for less than 50p per unit and 27% for less than 45p per unit.
"I think we've known for quite sometime a lot of the alcohol in this country is consumed by those where alcohol is a problem not a pleasure," said, Andrew Misell, director of Alcohol Concern Wales.
"Minimum pricing is one way to solve it but there's no cure. Alcohol is a complex issue. People drink to excess for all sorts of reasons.
"We know from decades of evidence around the world that the two things to drive consumption is price and availability.
"Getting to grips with the price alcohol is sold at is a good way of getting people to drink less.
"When these measures come through and products become massively more expensive or less available, we need to have the support options in place to help those who are dependent on alcohol."
Under a 50p minimum unit price (MUP) formula, a typical can of cider would be at least £1 and a bottle of wine at least £4.69.
A typical litre of vodka, for example, would have to cost more than £20.
A Welsh Government spokesman said: "Minimum unit pricing is not intended to work in isolation - it will form part of, and complement, our wider substance misuse strategy.
"As our public health stakeholders have said, minimum unit pricing will be an absolutely critical piece of a jigsaw. It is also one which the evidence suggests will ultimately help to save lives."