Childcare fees stopped for some relatives in pilot scheme
By Lucy Ballinger
Wales Live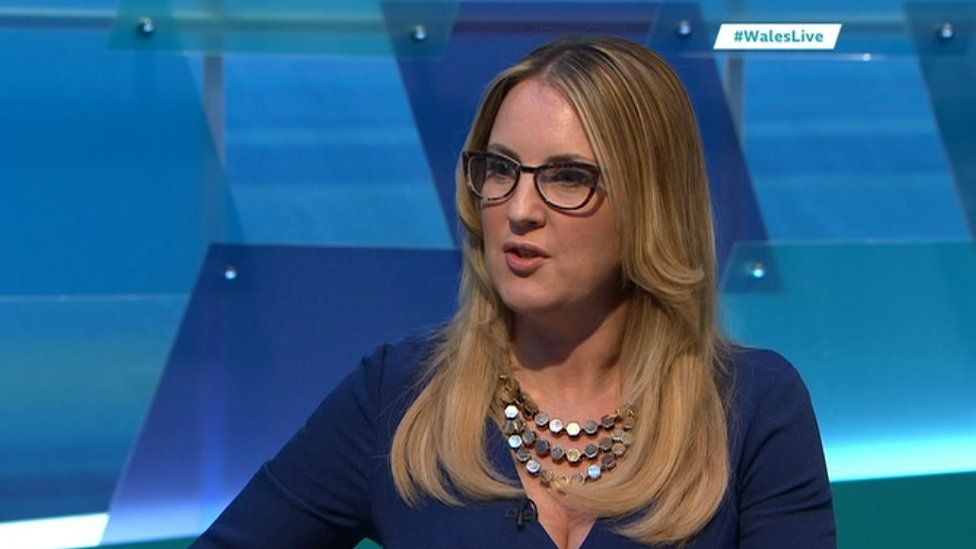 A law which stops childminders receiving funding for looking after relatives must change, the future generations commissioner has said.
Relatives, registered as childminders, had got funding under the Welsh Government's free childcare scheme.
But the benefit has been stopped after it was found paying relatives breached legislation.
Sophie Howe said this was wrong, the government said it was considering if the law should change.
"Where grandparents are looking after their grandchildren and are registered childminders it makes absolute sense for them to look after their grandchildren," Ms Howe told BBC Wales' Wales Live programme.
"If the regulation is preventing something which is inherently sensible, then let's change the regulations."
The Welsh Government has pledged 30 hours free weekly childcare for working parents of three and four-year-olds across Wales under a flagship policy.
A pilot of the scheme had allowed parents to use registered childminders related to them, providing they did not live in the family home.
But this has been scrapped after it was found to contradict existing legislation made in 2010.
It has left some parents forced to make a decision between keeping their child with a childminder related to them, or placing them with other childminders or nurseries in order to receive the funding.
The Professional Association for Childcare and Early Years (Pacey) said the move was a "backward step" and was effectively moving children into the care of strangers.
Claire Protheroe, from Pacey, said: "If they could make a change it will open up further opportunities for childcare which will potentially be lost if childminders aren't able to access this funding."
There are 2,000 childminders registered in Wales and Pacey has said a survey of its members found 12.5% of those delivering childcare have had issues caring for a relative who was not living with them, and 38% expected to provide childcare to a relative in the future.
Joy Edwards, 59, from Blackwood, Caerphilly county, is a mother-of-three and grandmother-of-five. She was made redundant nine years ago and retrained as a childminder to help look after her grandchildren.
She also looked after other children but, in December, she was told she could no longer be funded for looking after her grandchildren because the guidelines had changed.
"Suddenly they tell me I am not eligible any more," she said.
"Why am I not qualified to look after my grandchildren? One of the things I was told was my grandchildren should be moved somewhere where they are not happy and not used to, and they would be paid the £90 a week.
"I would then take two strangers into my home and Caerphilly pay me the £90."
The Welsh Government said it was looking at the policy ahead of rolling it out across Wales by the end of 2020.
A spokesman added: "We have discussed this with Pacey and will continue to talk to them about what, if any, changes might be made to the legislation ahead of the national roll out of our offer."