S4C report delay 'unacceptable', says Welsh language group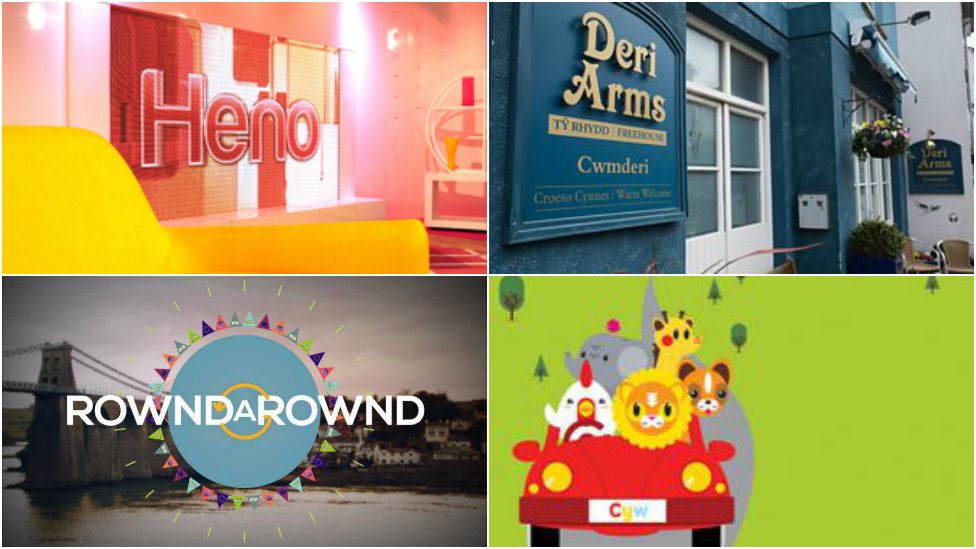 Welsh language campaigners have accused the UK government of an "unacceptable" delay in publishing the outcome of an independent review of S4C.
The report was submitted at the beginning of December.
Language pressure group Cymdeithas yr Iaith Gymraeg said any further delay could impact S4C's budget for the next financial year.
A spokesman for the UK's Department for Digital, Culture, Media and Sport said it was considering the recommendations.
The report author, former S4C director of programmes Euryn Ogwen Williams, had to consider the funding model, remit and governance of the channel.
He submitted the report to the UK culture secretary in December after three months' work.
The UK government has never said when the document would be published. Since receiving the report a new secretary of state has been appointed, with Matt Hancock replacing Karen Bradley during January's cabinet reshuffle.
The chair of Cymdeithas yr Iaith Gymraeg's digital group, Aled Powell, said it was urgent to publish the outcome.
"It's unacceptable to have to wait this long, especially from S4C's perspective, which still has uncertainty over its budget from April onwards," he said.
"It's...a sign of the low priority that the Westminster government gives to S4C and matters relating to broadcasting here in Wales, and it supports our argument - one that's supported by grassroots supporters - to devolve powers over broadcasting to us here in Wales."
The majority of S4C's funding comes from the licence fee, and the BBC has fixed its contribution to the channel at £74.5m a year until 2022. The UK government currently gives S4C £6.8m a year.
A spokesman for S4C said the timing of the publication of the review was a matter for the UK culture department.
He said: "The channel looks forward to considering the conclusion of the review in due course. It was understood from the start that S4C's budget would be frozen pending the publication of the review."
A UK culture spokesman said it was "right that the UK government retains responsibility for the sector".
"The culture secretary is now considering the recommendations of the independent S4C review and we will publish both the review and the government's response in due course," he added.
Guto Harri, who is a member of the channel's governing body, the S4C Authority, warned against expecting too much from the report, and said that for him the review was "almost irrelevant".
"What we need is for the zest, the creativity and the enthusiasm of the Welsh to shine - and for the audience, the Welsh-speaking audience that's able to watch, to watch again...this is in our hands, not in the hands of any reviewer or any government in the long run."
Related Internet Links
The BBC is not responsible for the content of external sites.