Call to tackle diabetes 'epidemic' in Wales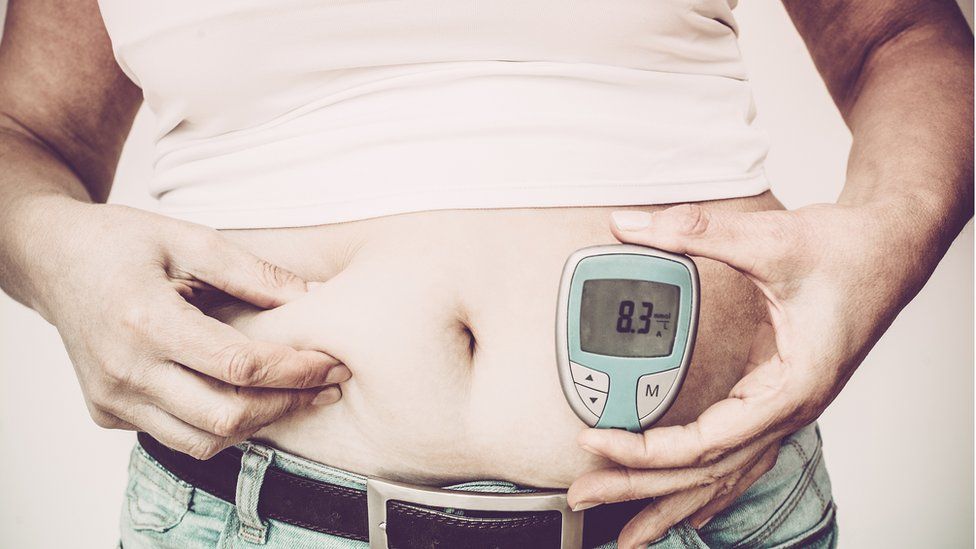 The number of people diagnosed with diabetes in Wales has increased 46% to 191,000 in the last decade, according to a charity.
Diabetes UK Cymru boss Dai Williams said people's lifestyle and obesity in particular were a factor in more people being diagnosed with type 2 diabetes.
"We have got one of the fattest populations in Europe... and that's really driving it further," he said.
The number of people with diabetes has increased by 60,000 since 2007, according to charity.
It said the single greatest factor for developing type 2 diabetes was being overweight or obese.
Mr Williams called on the Welsh government and Public Health Wales to "take action now to avert the fastest growing health crisis of our time".
He said both type 1 and 2 diabetes were serious conditions that can lead to "devastating complications such as amputation, blindness, kidney disease, stroke and heart disease if people don't receive the right care".
"Type 1 diabetes isn't currently preventable, but three in five cases of type 2 diabetes can be prevented or delayed," he said.
"We must tackle this epidemic to stop more people developing the condition in the future."
A Welsh government spokesman said while obesity was a "major challenge to all governments in the developed world", it required support from public, private and voluntary sectors and individuals.
Dr Julie Bishop, from Public Health Wales, said the prevention of diabetes was a major focus and it would continue to work closely with others to address the issue.