Cardiff and Wrexham homeless action due to cold weather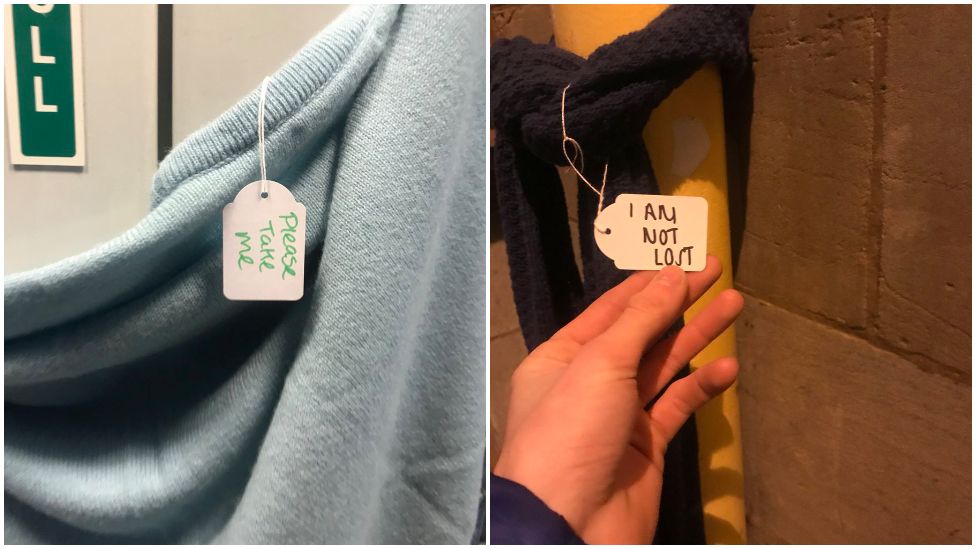 Rough sleepers should not spend another night in freezing temperatures, a senior Cardiff councillor has said.
Linda Thorne said support was available as concerns have been raised that homeless people could die due to the weather.
Dee Davies said she and other outreach volunteers would continue to provide homeless people with some warmth.
About 24 jumpers and scarves have been left in Wrexham with more due to be given out directly to homeless people during weekly outreach work.
Ms Davies said the campaign had helped to raise awareness of homelessness issues in Wrexham where homeless shelters were overwhelmed during the last cold spell in December.
On Tuesday, staff at the town's St John's hostel said that even if they were full, people can come in and sleep on the floor rather than brave the freezing temperatures outside.
Mrs Thorne, Cardiff's cabinet member for housing, said there was "no need" for people to sleep rough.
"We have warm, safe and dry accommodation waiting for you," she said.
There are 216 hostel spaces for single homeless people in Cardiff, along with 45 emergency beds, and 390 supported-accommodation units.
Eighty-six extra emergency spaces have been made available this winter, according to the council.
On Monday Richard Edwards, chief executive of Cardiff's Huggard Homeless Centre, warned people could die if freezing temperatures continued.