Anglesey widow's guilt over husband's death from sepsis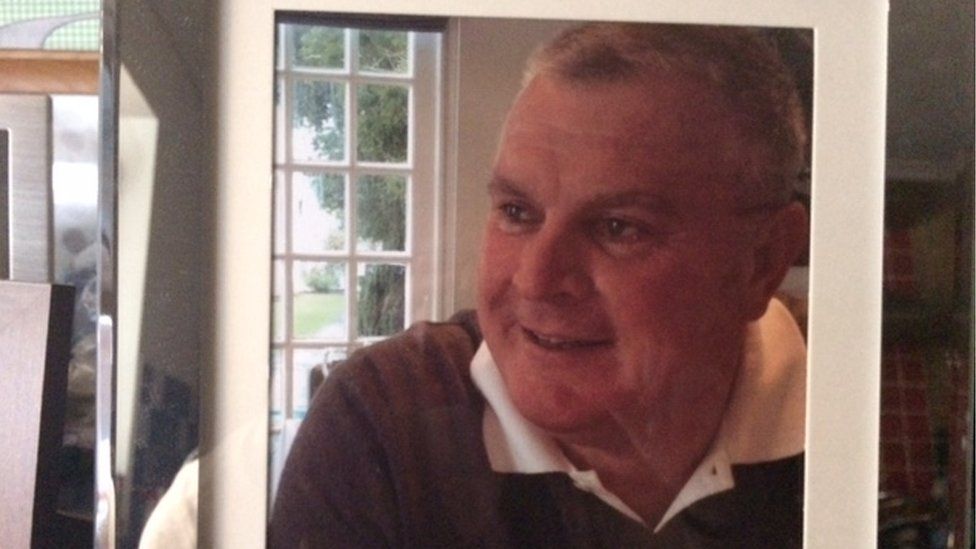 A woman whose husband died from sepsis is calling for more awareness about the condition, saying she "felt guilty for months on end" she could not save him.
Elfed Hughes, from Llangefni, Anglesey, was a healthy 55-year old-man who took early retirement - but died less than a month later in 2016.
His wife, Fflur Mai Hughes said more people need to know about the symptoms.
It comes as new figures show sepsis cases in Welsh hospitals have risen by 20% in six years.
Sepsis, also known as septicaemia or blood poisoning, is the body's reaction to an infection.
Mr Hughes was first diagnosed with dehydration at Ysbyty Gwynedd in Bangor but underwent a number of different tests before doctors decided to operate.
"Within a few hours he'd had a small bowel volvulus [obstruction], had sepsis and gone in septic shock and his organs were failing," Mrs Hughes told Radio Cymru's Manylu programme.
During the following three and a half weeks, he had five operations but died on 10 April 2016.
"It's taken me a long time to come to terms with the fact that I could not have done anything at all to help or save Elfed," Mrs Hughes said.
"If the doctors didn't know what was the matter with him, what hope did I have?"
She added: "It was the suddenness of the whole situation... that was the biggest shock."
Dr Dafydd Williams, a specialist registrar in critical care at Ysbyty Gwynedd, is working on a sepsis project for Betsi Cadwaladr health board to try and reduce death rates.
He said more needs to be done to develop new antibiotics so sepsis treatment is not "put back to the dark ages".
In a statement, the Welsh Government said it has shown a lead in responding to the number of sepsis cases, with the number of deaths declining.
Listen to Manylu on Radio Cymru at 12:30 GMT on Thursday, 1 March