Wales returning to normal as snow thaws and temperatures rise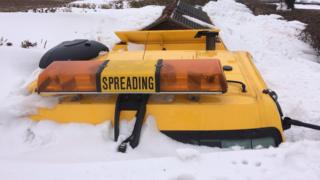 Wales is starting to return to normal on Sunday as snow and ice begins to thaw.
The country was plunged into Storm Emma chaos after heavy snowfall resulted in travel disruption, mass power outages and schools closed.
Burst water mains are affecting supplies on Anglesey and in Vale of Glamorgan while there are flood alerts in force across Wales.
Fire crews have responded to 30 calls to properties affected by flooding.
First Minister Carwyn Jones has praised people for "keeping our public services going and helping others".
But he warned: "Conditions continue to be treacherous in some areas so please exercise caution when out and about."
Meanwhile, mountain rescuers have said a man died as team members and ambulance crews tried to reach him during Storm Emma on Friday.
The man, from Gwynedd, reported having chest pains early on Friday morning but ambulance crews could not get to him as a fallen tree blocked their path and a helicopter could not fly due to the bad weather.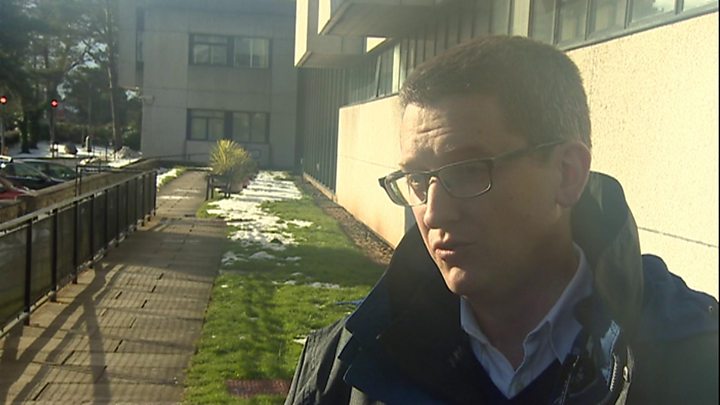 Elsewhere, Welsh Water has said demand for water supplies were higher than its peak demand during the summer and it was working to fix burst mains and keep water flowing.
Managing director Peter Perry said the firm was expecting disruption to services as the thaw continues, and asked customers not to leave taps running necessarily to ease demand.
Transport remains affected in some areas with the A44 at Llangurig in Powys still closed.
Train services are also limited and there is a bus replacement on the main south Wales railway line between Swansea and Bridgend.
Arriva Trains Wales has also said there are no services between Pontypridd and Merthyr, Caerphilly and Rhymney, Cardiff and Hereford or Carmarthen and Fishguard Harbour.
Trains are not running on the Heart of Wales line between Swansea and Shrewsbury and the Cardiff to Bridgend line through Llantwit Major.
Schools are now considering whether to reopen on Monday morning and some head teachers have appealed for parents to help clear the snow.
Overnight rain, coupled with thawing snow, means surface water has been making driving conditions hazardous in places.
Fire crews have attended 30 flooding incidents across south and west Wales in the past 24 hours, rescuing people and property in Chepstow, Merthyr Tydfil and Milford Haven as melting snow causes problems.
Is your school open on Monday? Check here:
Flooding threatened children and their carers at a residential school in Pentyrch near Cardiff before fire officers came to the rescue.
Crews also rescued a horse stuck in a stable in the Trowbridge area of Cardiff after the roof collapsed under the weight of snow.
Flood alerts are in force for the estuaries of the River Usk and River Wye, as well as along the Welsh coastline from Gower to Cardigan.
"We are aware through media reports of flooding which may be due to burst pipes and/or blocked drains," said Gary White of Natural Resources Wales.
"As snow begins to melt we're watching closely to anticipate any potential flooding that may occur.
"At the moment we're expecting the snow to thaw relatively slowly which should keep flooding to a minimum."
Dwr y Felin comprehensive school in Neath has been forced to close to pupils in Year 7 and 8 on Monday after a major water leak from burst pipes caused extensive damage.
Councils are starting to reopen their facilities, such as leisure centres.
Meanwhile, supermarkets are restocking their shelves after many stores ran out of essential groceries such as milk and bread on Saturday as shoppers ventured out once the snow stopped.
Snow has begun melting as temperatures have risen to between 4-8C with rain showers in some areas.
As a result, Stagecoach buses announced on Twitter it would attempt to run several services on Sunday, while Cardiff Bus has reinstated nearly all of its services and Newport Bus is operating a full timetable.
Some Sunday flights from Cardiff Airport were delayed or cancelled but most are operating.
The weather also caused disruption to power supplies, with thousands of homes being restored on Saturday. There are still a handful of properties without power.