New snow warning for Wales after Storm Emma disruption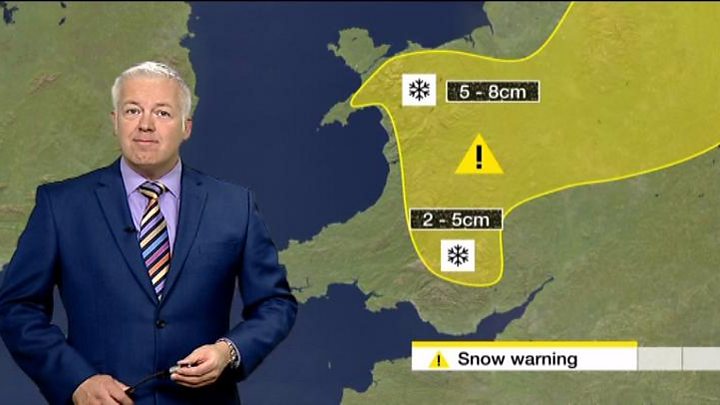 A new snow warning has been issued for areas just getting back to normal after last week's severe weather.
Heavy snow brought traffic chaos and widespread school closures when a red warning was in effect.
Now, The Met Office has issued a yellow "be aware" warning for snow across much of Wales for Thursday morning.
Snow is expected to be limited to upland areas, with some falling on lower ground, with "roads and railways likely to be affected".
The warning lasts until 11:00 GMT and forecasters say about 5cm (2in) is expected above 200m with the chance of 10cm (4in) on roads above 300m.
It is expected to affect south east, mid and and north Wales before it clears eastwards.
About 100 homes were still without water on Wednesday after Welsh Water pipes burst across the network as the snow thawed.
Initially, more than 6,000 homes were cut off.