Channel 4 relocation: Carmarthen and Wrexham consider bid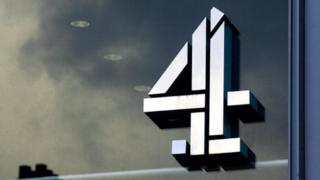 Bids to attract Channel 4 when it relocates staff from London next year are being considered by Carmarthen and Wrexham, BBC Wales understands.
Cardiff already declared its intention to bid for one of three new centres being established by the broadcaster, including a new national headquarters.
Channel 4 is moving 300 staff out of London.
Carmarthen and Wrexham have sought to strengthen their credentials as centres for TV production and skills.
University of Wales Trinity St David is behind a development in Carmarthen which will house the headquarters of Welsh language broadcaster S4C, while Wrexham's Glyndwr University has invested in a creative industries centre.
Cardiff's bid is expected to focus on Central Square, where the BBC's new Welsh headquarters is under construction and where Cardiff University's school of journalism, media and culture will relocate in the autumn.
'Flagship location'
Locations that are interested in attracting Channel 4 can begin formally pitching to the broadcaster in April, with a decision on the final location of the three sites due in the autumn.
The Welsh Government has pledged to support plans to attract Channel 4 to Wales and has backed Cardiff's announcement that it will make a formal pitch.
Culture minister Lord Dafydd Elis-Thomas would not be drawn on whether the government would offer financial incentives to Channel 4 to relocate to Wales.
He told BBC Wales: "I can't talk about things which might be commercial, and in confidence, if this were to happen.
"But obviously the important thing for us is to establish the principle of the location, and the attractiveness of Cardiff based on the clusters that we already have here in terms of production and post-production.
"There is certainly excitement, but it is not confined to Cardiff. I think people see Cardiff as a flagship location but of course it is for the whole of Wales to have a further platform from which it is able to produce broadcasting."
While securing one of the three production centres would be seen as a prize, independent producers are already celebrating a commitment by Channel 4 to increase the amount it spends on programmes made outside London.
The broadcaster will increase its quota of spending 35% of its budget on content produced in the nations and regions of the UK to a new voluntary target of 50% by 2023.
Channel 4 said this amounts to a "cumulative boost" of more than £250m in the amount it spends outside London.
'Golden opportunity'
One of Wales' largest TV production companies, Rondo, already makes series for Channel 4 including the daytime show Find It, Fix It, Flog It and documentaries through its subsidiary company Yeti.
Rondo chief executive Gareth Williams, who also chairs the body representing the TV production sector in Wales, said Channel 4's plans were a "golden opportunity" for his industry.
"I think we have moved away from the situation a few years back when maybe there were some single documentaries, and some short-run series, being commissioned from Wales for Channel 4. There seems to be a greater output now.
"We have got the confidence that we will be able to pick up more work in that field, and Channel 4 is now looking at a wider range of production partners across the UK to help them achieve this phenomenal goal (of increasing its quota).
"I think it really is a golden opportunity for producers here in Wales."