German firm Artec's troop carrier deal unfair, says MP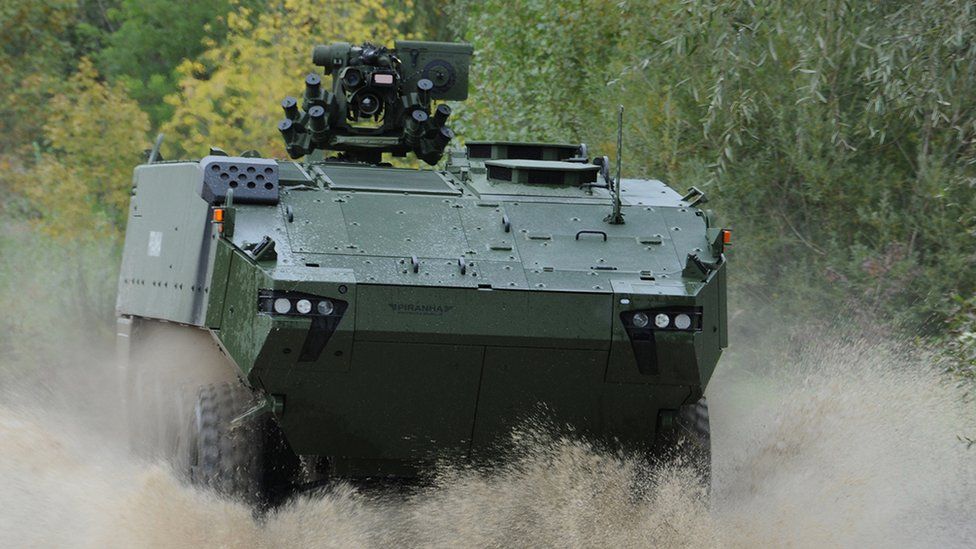 A decision to hand a £3bn defence contract to a German company could have cost Wales hundreds of jobs, an MP has said.
Caerphilly's Wayne David criticised the Ministry of Defence's decision to choose Munich-based Artec to deliver new armoured carriers for the Army.
The MoD said the company had signed deals with British supply firms in anticipation of a deal being struck.
It said Artec would create 1,000 UK jobs by setting up a production line.
Locations such as Glasgow, Newcastle, Sheffield, Stockport, Telford and Wales are being considered, while other British companies could supply sub-systems and engines.
However, Caerphilly MP Mr David claimed the process had not been "fair and open", with Oakdale-based General Dynamics denied a chance to bid.
"The process should examine value for money and creating as many British jobs as possible," he said.
"General Dynamics are competent and were confident they could have beaten anything in terms of job creation and competitiveness on price."
The firm already has a plant in Merthyr Tydfil and Mr David said a deal could have brought several hundred more jobs.
He described the process as "clandestine" and said job creation could have been far more than 1,000 throughout the UK through related positions and the supply chain.
On Saturday, the MoD announced it would rejoin the Boxer programme - a move that would see it modernise the Army's vehicle fleet with Artec's German-manufactured vehicle.
In a statement, it said the vehicle would be built in the UK and exported with at least 60% of the manufacturing carried out by British industry.
It said Artec had signed deals with British companies, while others would compete for the manufacture and supply of many of the vehicle sub-systems, as well as for a full production and assembly line.
"The MoD is now taking forward negotiations with the Organisation for Joint Armament Cooperation and Artec," the statement said.
"Looking forward to the assessment phase, concluding in 2019, this will consider the comparable benefits of manufacturing locations and different supply chains for Boxer, as well as value-for-money."
It aims to have the first vehicle in service with the Army in 2023.
Disgrace that govt has made this announcement in Easter recess to avoid Parliamentary scrutiny. Should have been fair and open competition. https://t.co/hwhwwZCchf

— Wayne David (@WayneDavid_MP) March 31, 2018
The statement added: "The MoD conducted a comprehensive market analysis of mechanised infantry vehicles in-service, entering service and in development.
"The analysis was guided by the British Army's requirements and how best to deliver them.
"The Boxer delivered on protected mobility, capacity, flexibility, utility and agility."
It said the deal would also bring "significant inward investment" from Artec's parent company that would set up an integration centre for armoured vehicles in the UK.
In January, Wales' Economy Secretary Ken Skates urged the UK's defence procurement minister Guto Bebb to consider the Piranha vehicle made by General Dynamics UK, which he said could supply suitable vehicles more cheaply and save Welsh jobs.
The issue over the contract was raised by Conservative MP Dr Julian Lewis during Business Questions in the Commons on Thursday.
He had asked for assurances the decision would be announced in the Commons when Parliament is sitting and not during the Easter recess.
Mr David claimed the move was announced on Saturday to avoid scrutiny in the Commons.
The MoD said the announcement was always due to be made on Saturday.