Discretionary housing payments: Councils criticised for unspent money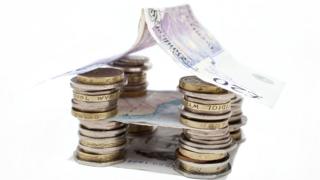 Three councils have been criticised for handing back money intended for people who are struggling to pay their rent.
Every year councils in Wales receive money from the Department for Work and Pensions (DWP) to spend on discretionary housing payments (DHP).
Merthyr Tydfil will send back the biggest proportion of its fund - 19% - saying it had been given more cash to hand out but had fewer applicants.
Shelter Cymru said people were becoming homeless after having claims rejected.
The charity's campaign manager Jennie Bibbings said sending the money back to Westminster was a "complete waste of resources."
Welsh councils were given a total of £9,749,151 in the last financial year - an increase of 24% compared with 2016/17 - to help people cope with changes to benefits.
All but three of Wales' 22 councils said they had spent their full DHP allocation.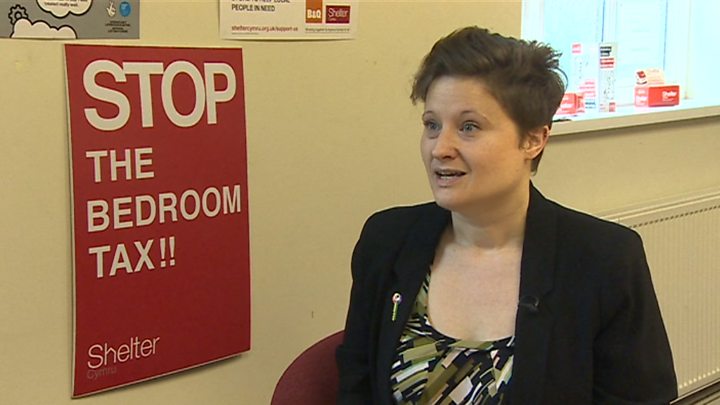 Merthyr Tydfil said it was sending back £40,000 (19.2% of their allocation), Anglesey £23,501 (14.4%) and Rhondda Cynon Taf £13,493 (2%).
DHP is for people who receive Housing Benefit or Universal Credit and need extra help with rent or housing costs.
If councils do not spend the allowance they must return it to the DWP at the end of the financial year.
Latest figures show at least 26,741 people applied for DHP in 2017/18 and 5,380 applications were refused. Shelter Cymru said it had estimated the average DHP grant was a one-off payment of £300.
Merthyr council accepted 437 applications for DHP and refused 231. Widow Kelly, from Merthyr, was one of those to have been rejected.
She had applied in December after her benefits were capped and she fell into arrears, leaving her facing eviction from her privately rented home.
"I stopped sleeping for a couple of weeks because I couldn't relax. I didn't know whether I was going to get evicted before Christmas. We constantly had the landlord back and forth."
In January, Kelly said she was told she "wasn't in the greatest need" when her application was rejected.
"I was on the threat of eviction so I would have thought [the greatest need] would have been me and four children with the threat of homelessness," she said.
Merthyr council still had 42% of its DHP allowance to spend when it rejected Kelly's application but Shelter Cymru has helped her to find a new home.
Ms Bibbings, from Shelter, said the charity had campaigned for councils to make use of their DHP allowance and not give any back to the DWP.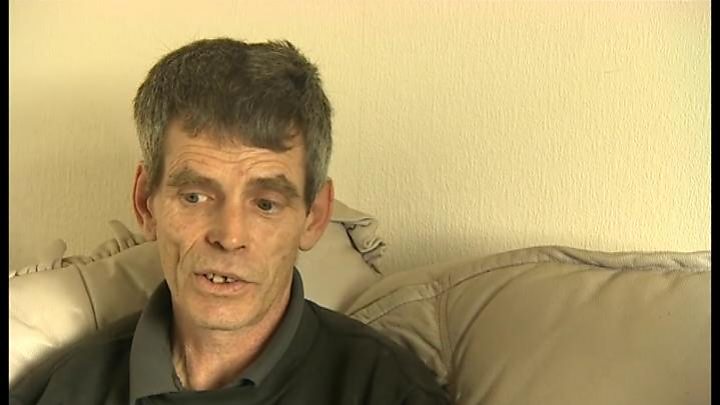 She said: "We had a lot of clients that were coming to us threatened with homelessness. They needed a discretionary housing payment and yet they were being turned down.
"As a result some of them were becoming homeless - and that costs the local authority more money.
"It's not because the housing need isn't there, particularly when you look at a council like Merthyr Tydfil where there are high levels of poverty.
"Some councils approve almost all applications that come through their door whereas some councils refuse about half the applications so there's very little consistency.
"In a council like Torfaen they really understand how important DHP is. They've been topping up their pot for quite a few years now. Because they're doing that more people in Torfaen have been kept in their homes."
Torfaen council had spent their DHP allocation by January and have topped up their budget by £80,000 - accepting 2992 applications
Merthyr AM Dawn Bowden said: "My question to Merthyr council is why have you not been able to spend the full amount you've been allocated by the DWP when we know we have a problem with homelessness in the town?
"There are parts of Merthyr that are amongst the most deprived areas in the UK not just in Wales."
'Not a bad thing'
But councillor Andrew Barry, cabinet member for governance and corporate Services at Merthyr Tydfil council, said: "The DWP increased our budget by some £42,000 last year with the expectation that there would be an effect from the national benefit cap.
"The numbers simply didn't materialise. The policy is the policy. We stick to the policy.
"Sending this money back is not a bad thing for us. Our benefits numbers are shrinking - the applications are approximately half of what they were last year.
"If the applications aren't coming in it's a good thing for Merthyr [as] it means the area is picking up."
Analysis by India Pollock, BBC Wales social affairs correspondent
Over the last three years, Welsh councils have increased the amount of money they are giving to people who are struggling to pay their rent and returning less to Westminster.
In 2015-16, Welsh councils returned £289,000 and last year it gave back £100,000. That has decreased again this year to £77,000.
So, mostly, local authorities are rising to the challenge of spending the money.
But people are struggling to pay their rent - more than 20,000 asked for help in the last year.
That chimes with the increases in homelessness and the rise in the use of foodbanks.
The fact that nine local authorities exceeded the amount they were given while three councils returned money shows the differences between how decisions are made in each area.
Some authorities will be proactive in spending the money while others will have tougher criteria to meet before they make a payment.
An overused cliche - but many say the words "postcode lottery" spring to mind.