American sold up to go in search of her Welsh roots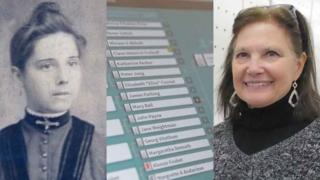 When her parents and younger brothers died, Christine Roberts sold her home in the United States for the ultimate ancestor-hunting road trip.
The 61-year-old is "extremely passionate about genealogy" and found some comfort in learning about where she came from and how - and where - her forefathers lived.
So when "mom" passed away in 2015, Chris retired early and said goodbye to the family nest and hello open road, swapping her home comforts for a camper van.
After living in her RV travelling around America doing "personal genealogical research to my heart's content" her thoughts turned from Pennsylvania to Pembrokeshire and Torfaen.
Now she is in the UK, it is more like Vauxhall Corsa than 26ft camper - that is in storage in California - as Christine continues her genealogical journey on this side of the Atlantic.
Some similar stories you might like:
How to tackle your family tree for the first time
Watch Who Do You Think You Are? on BBC iPlayer
"I thought long and hard about what I wanted my next 20 years to look like... and it was this - going to all the places my ancestors lived," she recalled.
She has travelled thousands of miles to walk in the footsteps of her relatives from over 200 years ago. Her latest stop is the south Wales valley town of Blaenavon.
After plotting out nine generations using genealogy websites, she was keen to know more than simply dates and locations.
"I think it's just a passion I have that I want to know everything I can about how my ancestors lived, who they were and what they experienced," Chris told the BBC.
"It's just that feeling of really wanting to absorb and experience the place and not just visit.
"The churches, the cemeteries, the houses if they still stand, or even the piece of ground they lived on.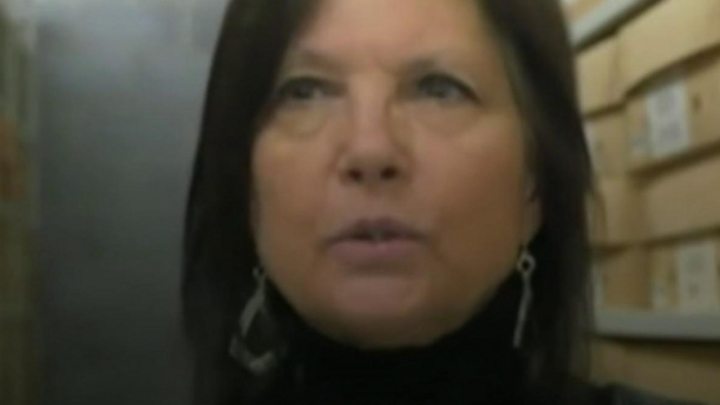 "I did that all over the US and this is the extension going back further in time - back to the old country! It's really a long time dream of mine."
After first travelling to Northumberland in the north east of England, Christine is now on the Welsh leg of her ancestral odyssey.
Some of her earliest descendants were Lewis Waters and Mary Brinn, whose daughter Mary Waters, born in 1806, was baptised at St Peter's Church in Blaenavon.
Mary married Thomas Furlong, a man from Pembrokeshire who then moved to the nearby Varteg Hill area for work as the local iron and coal mining boom continued.
Two of Mary and Thomas Furlong's sons emigrated to the USA - Lewis Furlong, who served in the American civil war and James Furlong, who, in 1860, married Mary Ball, who had also moved to Maryland from Varteg Hill.
One of their 10 children, James William Furlong and his wife Mary Payne are Christine's great grandparents.
Following in her ancestors' footsteps in Wales has been particularly rewarding, she said.
Christine's father died in 2003, followed by her youngest brother two years later at the age of 44. She took care of her other brother who had cancer until he died in 2013 and her mother's death followed in January 2015.
"It makes me feel closer - that's the only way I can describe it," she said.
"Sometimes I think what's pushing me along is that I've lost my immediate family, and even though they're all gone, this is my family too - just like the ones that I knew."
Richard Roynon, a volunteer at Blaenavon Heritage Centre, first met Christine when she visited for just a day back in 2010.
He said American visitors were often 'the most excited' but people from as far afield as Australia and the Cayman Islands have also turned up asking for his help in tracing descendants.
Mr Roynon said he hoped that local people attending the family history sessions he hosts each Friday will add value to the centre, the archive and the library inside, during tough financial times.
"It is a must to keep the libraries open and if we can encourage people in, it'll help," he said.
"I think the earliest we've gone back to is about 1400 here... but I think the most important thing is to try to find out about the person... find out what he was doing - because the story just on dates isn't that interesting at all."
After spending the past month in Blaenavon, mother-of-two Chris' daughter Caitlin has now joined her from the USA to start the next leg of her journey in Pembrokeshire.
Chris says Germany is another 'big trip' she plans to make in future, as well as spending more time in other parts of England where some of her great, great, great grandparents were from.
"I'm not done - I'm not sure genealogists are ever done. The more you learn the more questions there are and the more detail you really want."