Wrexham ward has shortest female life expectancy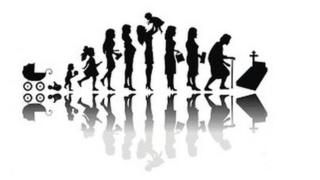 Women living in an area of Wrexham have a shorter average life expectancy than anywhere else in Wales and England.
According to the Office for National Statistics, women in the Gwersyllt West ward live for an average 72.6 years.
Average life expectancies for women in Wales is 82.3 years. The highest is in a Powys ward - 94.6 years old.
Public Health Wales said life expectancy factors interrelate in a "complex" way, from as early as life in the womb.
Life expectancy figures are based on deaths registered and mid-year population estimates, and measure overall life expectancy from birth until death.
Terri Ritchie, who runs swim sessions for women in Gwersyllt, said: "It's a shock. It's not a nice thing to hear, but I suppose it's about turning that negative into a positive.
"We want to promote that health and mental well-being and it's not all about getting fit and healthy, it's that social isolation."
Chrissie Pickins, from Public Health Wales, said: "We've known for a very long time there are unequal life chances happening in Wales.
"These are things like obviously the level of income we have, what access to money we have, whether we have access to good work which gives us more than just income - it gives us connections, how connected we are to family, friends and communities."
Early life in the womb, Dr Pickins said, "can have a really profound effect on your health experience in later life and that's why places like Wrexham and a whole range of other places are really trying to focus on those first hours and days and getting those right."
The ward of Llandrindod North in Llandrindod Wells in Powys has the highest average life expectancy for women in Wales of 94.6 years of age.