Automation: '1 in 3 Welsh jobs at risk by early 2030s'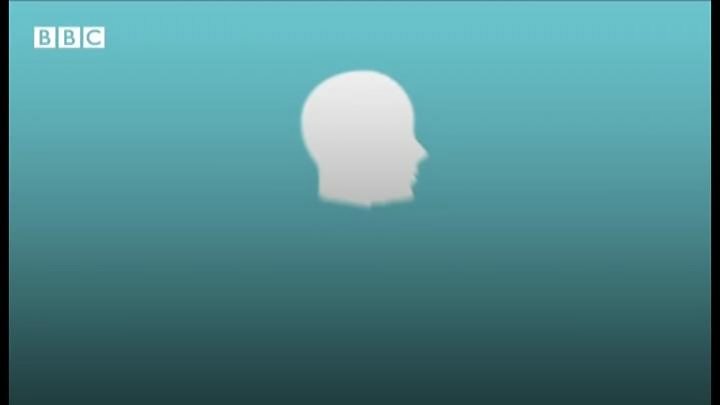 Automation could deal a particularly heavy blow to Wales with around a third of jobs at risk, according to research given exclusively to BBC Wales.
Think tank Future Advocacy said Wales' top 10 private employers were in sectors where jobs were most likely to be lost to automation by around 2030.
It found Alyn and Deeside was the most vulnerable constituency in Wales and the fourth in the UK.
In Wales, the greatest impact will be seen in the manufacturing sector.
Automation - machines replacing tasks previously done by people - has been part of the world of work for many years but now advancing digital technologies, robotics and artificial intelligence (AI) has been described as a "fourth industrial revolution."
Some other automation and jobs stories:
The Ocado warehouse run by robots
Unveiling fail for smart home robot
Overall across the UK as a whole, the greatest impact will be seen in the retail and distribution sector.
The research by Dr Matthew Fenech suggests that in the most affected constituencies in Wales one in three jobs will not be needed after the early 2030s. Even in the least affected, one in four jobs are expected to go.
By sector, 46.4% of jobs in manufacturing, 32.3% in finance and 44% in wholesale and retail are forecast to be lost by the early 2030s. Less affected will be human health and social work (17%) and education (8.5%).
The Welsh Government has placed emphasis on encouraging the teaching of STEM subjects - science, technology, engineering and maths - as well as coding.
However Dr Fenech said these subjects, while important, were only helpful in the medium term, because even coding would become automated.
'White-collar' impact
In the past such automation has wiped out some existing jobs and created new roles.
This time around it is expected white-collar roles in areas such as law and accountancy will also be affected.
Dr Fenech said: "The skills that are most resistant to automation are going to be caring skills, interpersonal skills, communication skills... Moreover as the future world of work changes so rapidly we need to invest in resilience training and in the ability to drive one's own learning."
It raises questions for politicians. Do they try to save vulnerable jobs or look to the future and aim to make Wales a leading centre for the most advanced of technologies and products?
Lee Waters, Labour AM for Llanelli, has previously called for Wales to harness rather than oppose automation.
He said: "Wales has strength in a number of sectors, like insurance, like semi-conductors, like healthcare, like agriculture. We should now be looking at how we could be ahead of the curve to develop technology and the processes so we can be leaders in these fields."
Mr Waters acknowledged the Welsh Government had taken some initial steps to address the issue but said more urgent action was needed.
"[The Welsh Government automation review] is going to take a year to report and it's going to be an academic exercise largely. What we need is practical action and I want the first minister to set up a unit where we can marshal all departments and see how we can start to innovate here."
'Fourth industrial age'
A Welsh Government spokeswoman said addressing this issue was "at the heart" of its economic action plan and that it would support "bold and ambitious investment proposals that future proof businesses and the wider economy in the fourth industrial age".
"The review of digital innovation will... go beyond previous studies to review the long-term opportunities of digital innovation specific to the Welsh economy," she said.
"In advance of publishing interim findings later this year, the review will also have the scope to provide ongoing advice to the Welsh Government so that new ideas can be tested and learnt from at the earliest opportunity."
Businesses are already considering the potential impact.
David Rimington is head of operations at KK Foods in Deeside, which employs 400 full-time staff.
They make around 500 different packaged meals for pubs and supermarket chains, including some "very artisan, bespoke products". He said people were cheaper and more flexible than the machinery that would be capable of similar production, but there was scope for more automation.
"Once a product's in its final packaging and fully sealed, I think that's when something like picking robots could come into our process - case packing, sleeving, things like that," he said.
However he said this should not lead to job losses because of their plans to grow the business, but it may change the nature of the work needed.
Opportunity
While some fear the impact of automation, others see it as an opportunity to work differently and put more value on the kind of work that cannot be replaced by automation, such as jobs involving social skills like empathy and creativity.
Future generations commissioner Sophie Howe recognises the importance of the business opportunities but wants policy makers to think more widely.
"We can be as technologically advanced as we like. We can be in Star Trek territory, but actually the things that are important to us are the things that make us human...We [need to] focus on what social policy needs to look like in the future and how social policy interacts with this digital revolution."
This new forecast of potential job losses has not come out of the blue, but it is a wake-up call on the level of change that is on its way.