Safety kit sees rise in drug needles returned in Cardiff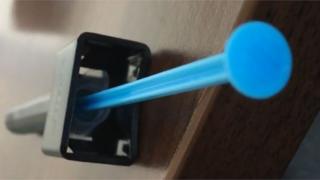 Drug addicts are being given equipment which makes needles harmless in a bid to stop children getting hurt if they find them discarded in the street.
Safeloc kits encase used needles in hard plastic, trapping them inside and breaking the tip.
They are being issued to thousands of drug takers at needle exchanges across Wales.
Cardiff drug service manager Leanne Bruford said more users were returning their needles to be safely destroyed.
Charity CAIS, who run support services for addicts including the Living Room in Cardiff, welcomed the practical measure to prevent harm but said more needed to be done to treat the condition of addiction.
The kits were first introduced in Cardiff after Butetown residents reported finding needles discarded in the streets, with concerns about children playing with them.
Ms Bruford, community drug manager at Change Grow Live (CGL) which provides drug services for Cardiff and the Vale, said there had been an increase in users returning needles since the introduction of the kit in July.
In 2017-18, 34,684 needles and bins were issued to users at the area's needle exchanges - where people can get free equipment and confidential advice about safe injection practices.
Of these, 66% were returned for safe disposal, up from 39% in 2016-17.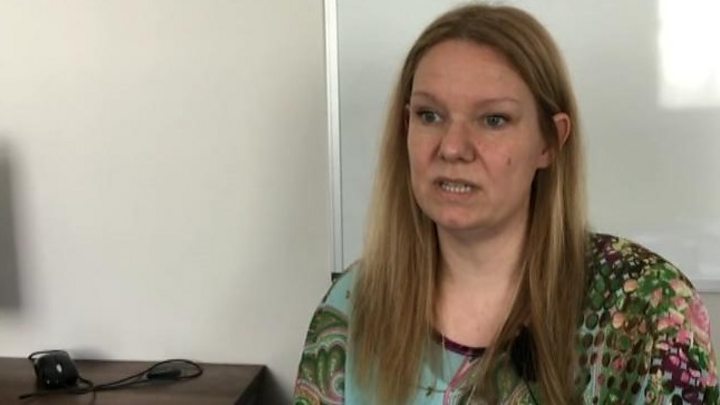 Ms Bruford said this could be because the Safeloc Kits meant users could carry dirty needles in their pockets or bags without being hurt.
In order to make the needle harmless the onus is on the user to put it in the plastic tubing. Once they do they cannot re-use the needle, no matter how hard they try.
"They tried to get [the needle out] and they couldn't," she said.
"If they took a Stanley knife or a hacksaw to it and got it out it would be pointless anyway because it is broken."
Safeloc devices come in one-hit-kits which contain one needle and relevant paraphernalia.
They were developed by Orion to stop users throwing additional needles, sharps bins and other equipment away and to try and stop users sharing needles.
It is hoped this will stop the spread of blood-borne diseases, reduce drugs litter and harm to the public and cut down costs to the NHS.
Previously, many users had been given boxes containing a number of needles and a sharps bin to store them.
But Mark Tudor, from Orion, said many would throw away most of the needles and sharps bins as they were too bulky, especially for those living on the streets.
"I have seen someone outside an exchange opening the box and emptying the stuff into the bin and taking just one needle out," he said.
"This may be clean littering, but it is still drug paraphernalia, someone walking down the street does not know if it is clean or not.
"But with the kit they have everything they need, it has the Safeloc kit in it, so they have the sharps box there. Once it's in there, even if it is discarded in the street, it is safe, if you step on it, it would not break and hurt someone."
Cardiff and the Vale was the first to trial the packs, which have medical advice on what to do in the event of an overdose on them. They are now being used across Wales, which is the first part of the UK to roll out the use of the kits country-wide.
Specialist counselling consultant at CAIS, Wynford Ellis Owen, said: "Measures like these are a practical way of preventing the addict from injuring himself and protects the public in general.
"So they are to be welcomed, but there is a fine line that shouldn't be crossed.
"It is very easy to deal with the symptoms of this condition, but fundamentally, what needs to be done is to treat the condition itself."