Blackmail accused author Trevor Montague given restraining order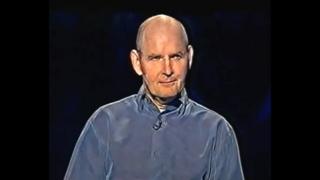 A best-selling author accused of blackmail has been banned from contacting a Wales-based printing company for 10 years.
Trevor Montague, 63, agreed to the restraining order ahead of a trial at Cardiff Crown Court.
The case was dropped and prosecutor Gareth James said the complainant wished to "put the matter behind them".
Mr Montague, of Crawley, West Sussex, wrote "A to Z" books of facts and made several TV quiz show appearances.
His work includes the A to Z of Almost Everything, the A to Z of Sport and the A to Z of Britain and Ireland. He claims to have sales of more than three million.
He was accused of blackmailing a printing firm based in Barry, Vale of Glamorgan.
He also appeared on Who Wants to be a Millionaire?, Mastermind, Krypton Factor and Fifteen to One.
In 1992, he was sued by the Fifteen to One producers and presenter William G Stewart after he won the programme.
A viewer recognised him as someone who two years earlier had been knocked out of the show in the early stages.
For his winning appearance, Mr Montague slicked back his hair, wore gold earrings and played under the name Steve Romara.
He was forced to return his prize of a £3,000 vase.