Windrush: Boxing champ Steve Robinson's dad told he can stay in UK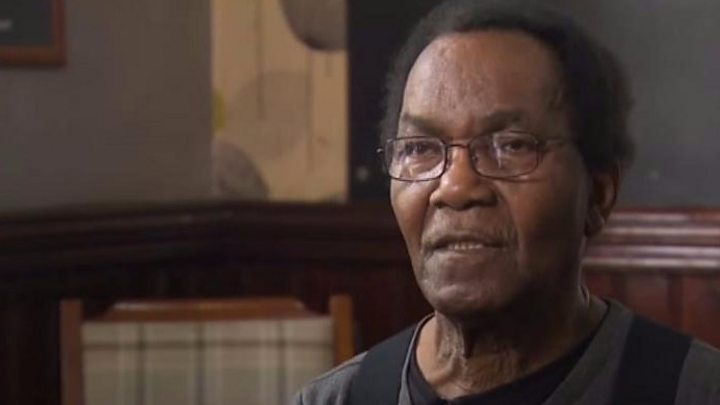 The Jamaican-born father of former world boxing champion Steve Robinson has spoken of his relief after being told he can stay in the UK.
Eighty-four-year-old Stanford Robinson feared he would have to leave the country after being caught up in the Windrush scandal.
The former taxi driver has now been given indefinite leave to remain by the Home Office.
Mr Robinson said: "It should have never come to this in the first place."
Mr Robinson came to the UK in 1955 and initially worked in London before settling in Cardiff.
But despite living and working in the country for 63 years, Mr Robinson - who now lives in the Llanishen area of the city - said he was shocked when he discovered he had to reapply for naturalisation.
He later discovered that because he failed to register his British citizenship following Jamaica's independence, Mr Robinson had been relinquished of his British nationality without his knowledge.
"I couldn't believe when the Home Office told me they had no record of me being here," he said.
"There was lots of uncertainty about what would happen next. I also felt like that I was being made out to be a liar."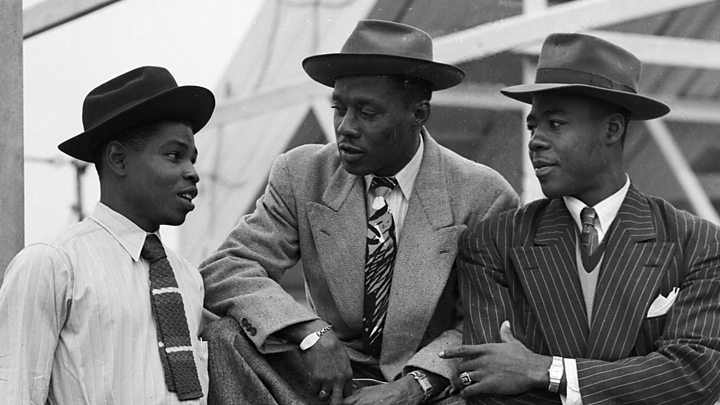 The father-of-six - including former featherweight world champion Steve, who fought Prince Naseem Hamed in 1995 - met with Home Office officials for more than two hours on Wednesday before being officially being told he had indefinite leave to remain.
Family friend Charles Willie, who has been helping Mr Robinson with his case, said the pensioner hopes to get a special ID card - a biometric residence permit - within the next week.
"The good news is that the question of his status has now been cleared up, but there are still issues over his citizenship and his passport which still need to be cleared up," said Mr Willie.
Mr Robinson's case first came to light this week when it was raised in the House of Commons by Cardiff North MP Anna McMorrin.
The Labour politician said: "Stanford had been living in this country since the 1950s, working and paying taxes his whole life here and making a valuable contribution.
"I am very pleased for Mr Robinson that the uncertainty surrounding his situation has been cleared up - albeit following major media coverage and the issue being raised in the House of Commons.
"However, it does not diminish the anguish and upset that has been caused to a man in his 80s. And what about the people who have been too afraid to speak up?"
A Home Office spokesman said: "We have been clear, this is about people who have built their lives here in the UK and contributed so much to our society. We don't want them to feel unwelcome or to be in any doubt about their right to remain here.
"The vast majority will already have documentation that proves their right to be here. For those that don't, we have established a new dedicated team to quickly help them get the documentation they need and ensure this is resolved as soon as possible.
"The new dedicated team helping the Windrush generation will be on hand to assist undocumented long-resident Commonwealth citizens. We urge anybody who requires documentation to contact the helpline."
In the meantime, Mr Robinson said he hopes now that the question of his status has been resolved, he can reapply for his taxi drivers' licence.
He added: "I couldn't renew my badge because of all this. I love being a taxi driver and the different people you meet and how every day is different."