'More can be done' to prevent student suicide in Wales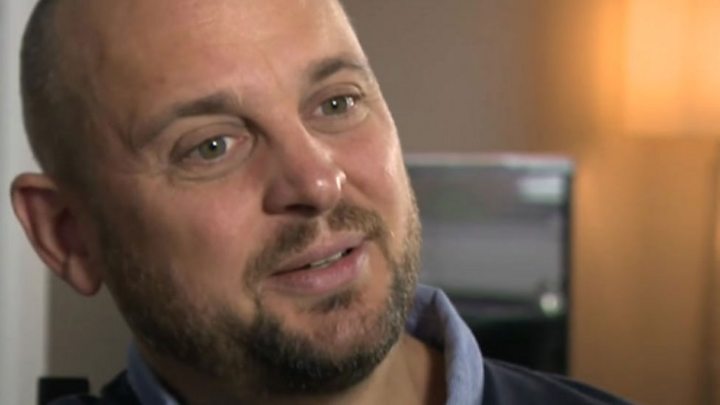 More could be done to support students who are vulnerable to suicide, a senior Welsh Government advisor has said.
Figures from the Office of National Statistics show 12 students in Wales died by suicide in 2016, the highest number in the last 15 years.
The number of students needing support for mental health issues has risen, according to Universities UK.
The family of a student who killed himself three months ago has spoken out about the pressures he was under.
Prof Ann John, chairwoman of the National Advisory Group to the Welsh Government on suicide prevention, told the BBC's Wales Live programme: "It's actually a huge transition going to university.
"It takes investment that's on a par with the investment we put into physical disorders.
"We need to put [the same] into mental disorders in young people because if we can deal with things when people are young, then we're sort of stepping them off that trajectory."
Depression
It comes as the family of a student who died by suicide three months ago spoke out about the pressures he was under.
Max Easey was a student at Swansea's University of Wales Trinity St Davids campus.
The 21-year-old from Hendy, Swansea, started the course in business studies when his dreams of becoming a professional rugby player ended after an injury.
He was diagnosed with depression soon after, which his parents did not know.
His father Nick Easey said: "It was a complete different direction for him, so the language that was being used, the type of course, the areas that they were talking about were quite new for him. It was away from the sporting world, away from protein shakes and dumbbells.
"He was also waiting for a student loan to come through for months. He was expecting it originally in November but it didn't come through until late January early February in the end and it left him in a bit of a financial pickle over the Christmas period.
"It was always on his mind, when is it going to come, when is it going to come."
'Radical new approach'
Earlier this month Universities UK warned they risked "failing a generation" unless there were improvements in mental health care for students.
President-elect of NUS Wales Gwyneth Sweatman said: "There is more that universities need to be doing. They need to be funding student services better. Universities have a duty of care to make sure their students are okay."
One Welsh university is trialling a radical new approach to try to reduce the pressure on first-year students while they are still adapting to being away from home.
The Royal Welsh College of Music and Drama is not giving students on two courses marks this year - instead focusing on individual feedback.
It comes after an increase in demand for support services.
Head of student services Brian Weir said: "I think there's a terrible amount of pressure on young people today to succeed. There are probably several factors involved in that.
"Students are investing quite heavily in financial terms, and the pressure to want to be successful, the pressure to fulfil your ambition means that people are driving towards that attainment, attached to the fact that there are tens of thousands of pounds of investment from them needed to do that.
He added: "We're trialling in two of our courses - acting and design for performance - removing that number from that feedback and talking to students on a much more one-to-one level."
Director of Universities Wales, Amanda Wilkinson, said: "Universities cannot address these challenges alone and we will continue to work in partnership with parents, schools, employers and with NHS Wales and other statutory services to coordinate care for students.
"It is timely that the Welsh Government has remitted the Higher Education Funding Council for Wales to develop further work in this area, and we are dedicated to working with them and the National Union of Students in Wales on this vitally important agenda to ensure students can access the care they need."
Wales Live, BBC One Wales on Wednesday at 22:30 BST
Details of organisations which offer advice and support are available here and the BBC Action Line or you can call for free, at any time, to hear recorded information 0800 066 066.