Volvo Ocean Race: Cardiff prepares for prestigious round-the-world race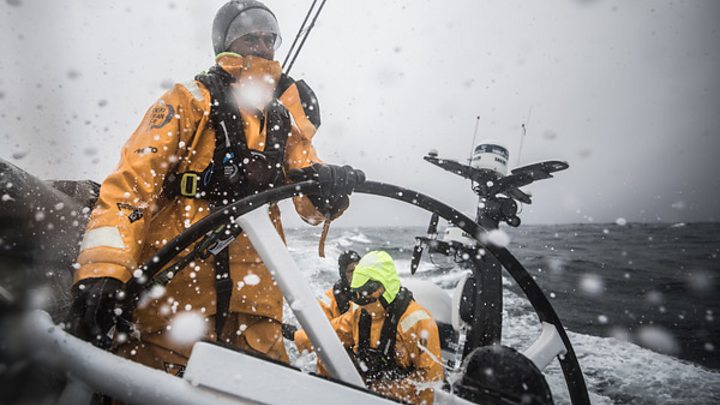 The round-the-world yacht race is expected to arrive in Wales for the first time in its history on Monday.
The 3,300-nautical mile transatlantic leg of the Volvo Ocean Race ends in Cardiff as it returns to Europe for the first time since it began in October.
A race village will open in Cardiff Bay on Sunday and teams will stay for two weeks before the penultimate leg to Gothenburg in Sweden starts on 10 June.
The Welsh Government has spent more than £3m bringing the race to Wales.
Sailors left Newport, Rhode Island, in the United States, on 20 May and are due to land in the UK for the first time in 12 years in the early hours of Monday, depending on sailing conditions.
"Having such a prestigious event here is obviously going to create more interest in sailing, it's wonderful to see it come to Cardiff," said Philip Braden, Royal Yachting Association Wales chief executive.
Welsh sailor Bleddyn Môn, a 26-year-old from Bangor who is part of the Turn the Tide on Plastic crew, will have raced a total of 45,000 nautical miles when he finishes the race in the Netherlands in June.
"This leg from Newport to Cardiff has been one I've been looking forward to since the beginning," he said.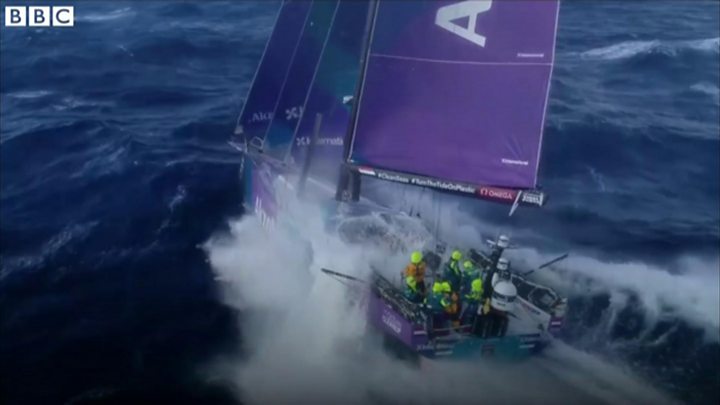 "It's cool that people will come down and watch us arrive. By then these boats will have sailed almost all around the world."
The race village is located on Alexandra Head, next to the skate park on the Barrage, with free entry and access to everything from water sports taster sessions, to circus workshops, evening live music sessions, and of course the race itself.
The race began in the Spanish port of Alicante in October 2017 and has stopped in Cape Town, Melbourne and Hong Kong, among other locations, before sailing into Cardiff for the first time in its 43-year history.