Andrew Davies 'amazed' at Pride and Prejudice success
By Huw Thomas
BBC Wales arts and media correspondent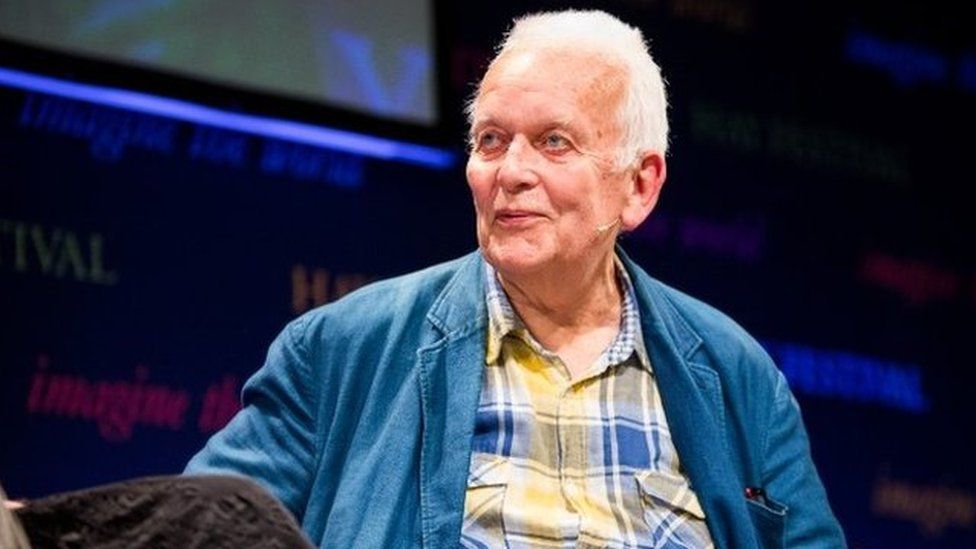 Screenwriter Andrew Davies has admitted he was "amazed" at the success of his adaptation of Pride and Prejudice.
Appearing at the Hay Festival in Powys to discuss his new BBC adaptation of Les Miserables, Davies said his biggest hit had taken him by surprise.
Pride and Prejudice aired on the BBC in 1995 and starred Jennifer Ehle and Colin Firth.
As Mr Darcy, Firth's emergence from a lake has become one of British television's most iconic scenes.
Davies, who was born in Cardiff, said the series had transformed his career.
"I was amazed, way back, with Pride and Prejudice," he said.
"I knew we had done a good show, I just loved Colin and Jennifer's performances. But I didn't think it would be taken on like it did, I thought it was a minor cultural thing.
"But it just got these great big audiences, and really changed my life in quite a big way."
Davies's TV adaptation of Victor Hugo's novel Les Miserables is currently in production and is due to air on the BBC in January 2019.
He admitted never having read the book or seen the musical when he was originally asked to consider adapting the story for television.
Davies was appearing at the opening weekend of the festival, which began with an appearance by TV presenter and children's author David Walliams.
Margaret Atwood, Philip Pullman and Benedict Cumberbatch are among the other writers and performers due to appear at the event which runs until Sunday 3 June.