Tidal lagoon 'would bring £11bn' to north Wales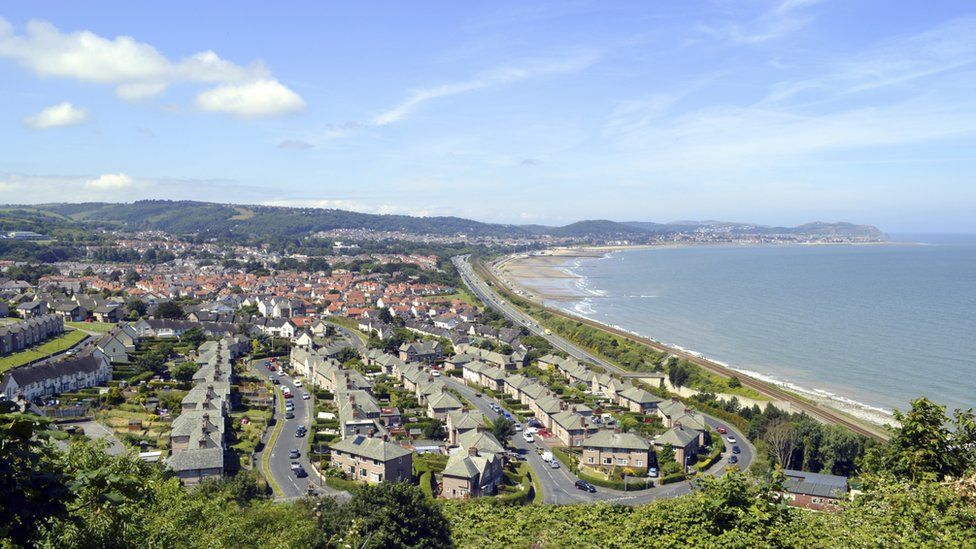 A tidal lagoon on the north Wales coast would boost the local economy by £11bn and create 20,000 jobs, a report has claimed.
North Wales Tidal Energy is doing a feasibility study into a 22-mile lagoon between Llandudno and Prestatyn.
A Glyndwr University report says the £7bn lagoon could provide electricity to more than a million homes.
A £1.3bn Swansea Bay Tidal Lagoon is also being considered by the UK government.
Both the Vale of Clwyd MP and AM back the plan and NWTE estimates the lagoon could be built and begin generating power within 10 years.
"The proposed tidal lagoon will generate power for at least 100 years," said NWTE chairman Henry Dixon.
The university's report estimates the initial stages of the project would take five years to complete and the construction stage would take a further six years.
Vale of Clwyd MP Chris Ruane, said: "We have a huge opportunity here in Wales to become a world leader in tidal technology."
Darren Millar, assembly member for Clwyd West also backed the scheme, saying it would "provide a huge economic boost to the region".
Related Internet Links
The BBC is not responsible for the content of external sites.