Ebbw Vale firm Transcend Packaging lands McDonald's deal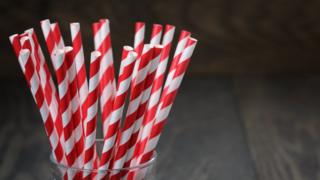 A packaging firm set up only seven months ago is set to more than double its workforce after McDonald's became its first major customer.
The fast food giant will replace plastic straws with paper ones in all UK and Ireland outlets this autumn.
Transcend Packaging in Ebbw Vale, Blaenau Gwent, is one of two companies that landed a contract to supply them.
The company currently employs 20 people and said its new contract will lead to an extra 30 jobs.
"I am delighted that McDonald's has taken this visionary step towards reducing the environmental impact of the food industry," managing director Lorenzo Angelucci said.
Sales director Mark Varney said Transcend, formed in October 2017 and based at Rassau, secured the McDonald's deal because of the contacts of the four board members.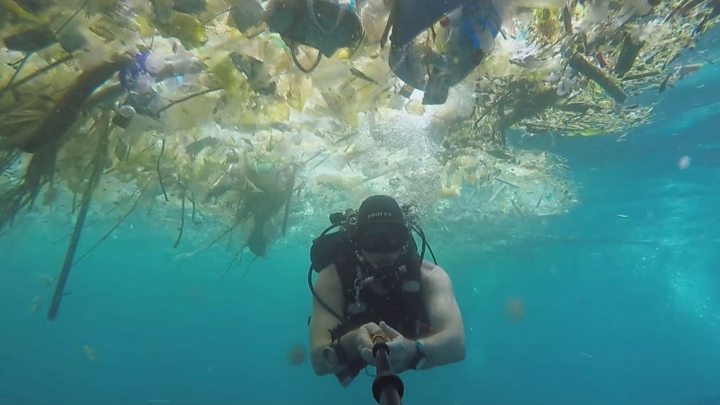 "Although we are a new company, between us the board of directors has more than 250 years in the packaging industry," he said.
"There wasn't a Dragons' Den style pitch involved, but we got together with McDonald's and talked about how we could supply environmentally friendly products.
"We talked about Sir David Attenborough's Blue Planet II series as well - and the big effect that it has had."
Transcend - which received a Welsh Government grant - is due to start production of the straws in August and it is expected to create an extra 30 jobs for the Blaenau Gwent business.
McDonald's, which uses 1.8 million straws a day in the UK, said the change to paper straws came following "wider public debate".
Most straws are made from plastics such as polypropylene and polystyrene, which unless recycled take hundreds of years to decompose.
Many end up in landfill and the oceans, harming marine wildlife in the process.
The switch does not yet extend to the rest of McDonald's global empire, but trials will begin in selected restaurants in the US, France and Norway.
Economy Secretary Ken Skates said Transcend's "proactive approach" was helping to create Welsh jobs, a well as helping to "significantly reduce the amount of single use plastic used by one of the biggest names in the business".
"The Welsh Government is proud to be working hard to support such an ethical and forward looking business," he added.