From Aleppo to Cardiff: Syrian family find a new home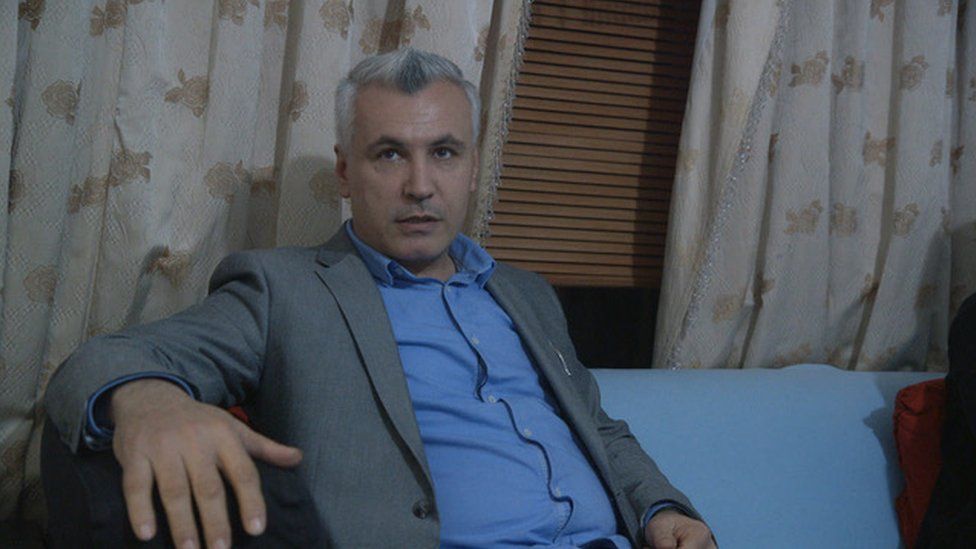 "We were bombed by the regime and three of my extended family were injured. My house was bombed and demolished. I don't want to talk about my experience."
Three years ago, that was what greeted Ali Mirzo when he returned to his home country of Syria.
He had been living in Abu Dhabi as a teacher, but when his visa expired he had to return to the war-torn nation in order to help his extended family.
"In my place, which is Aleppo, it was very dangerous outside the city. There was no medication and the war was very tough," he said.
"The regime was bombing everywhere. My whole family was there. My sister was very dangerously injured and you couldn't go anywhere so I paid a lot of money to rent an ambulance to take her to Turkey."
Despite his best efforts, the fractious nature of the Turkish border - heavily populated by terrorist groups - meant that Mr Mirzo was left stuck in Syria for two months after a miscommunication with the ambulance driver
Eventually he managed to get to Istanbul and then on to London. Fortunately he still had some days remaining on a visitor's visa so he was able to come to the UK and apply for asylum status. But his family faced a longer wait.
"It was hard," said Nareeman, Mr Mirzo's 17-year-old daughter. "There was a lot of pressure on the family and we were split into three parts.
"Every day we'd have to call my dad and two brothers so it was just too much."
Mr Mirzo added: "We had a tough situation. We were worried about my kid's future, their education.
"As parents it's very difficult for us. Part of your heart is away from you.
"My son Mohammed had a very bad experience in his journey to get here. He was in a very bad situation, aged 16."
Mr Mirzo, his wife, two sons and two daughters were all in different places for a long time but they are finally together again, a feeling he describes as "amazing".
However, there are concerns Mohammed might not be able to stay as he is yet to be granted refugee status.
But the family has settled well in Wales. Nareeman is to sit her A-Levels next summer and Mr Mirzo runs his own business - a cafe and restaurant in Cardiff city centre.
"We feel more secure, more safe now, especially in the education of my kids.
"As a teacher the most important thing for me is the education of my kids. They were in Turkey for six months not doing anything - that made me worried about their future.
"Now they are doing well and the whole family are doing their own jobs.
"Cardiff is a great place to live. It's small and organised with amazing people so we are really happy here."
As for the career change from teacher to restaurateur, Mr Mirzo says it feels the same.
"It's still feeding - feeding the stomach instead of feeding the mind."