'Over-reliance' on cars in Wales threatens carbon target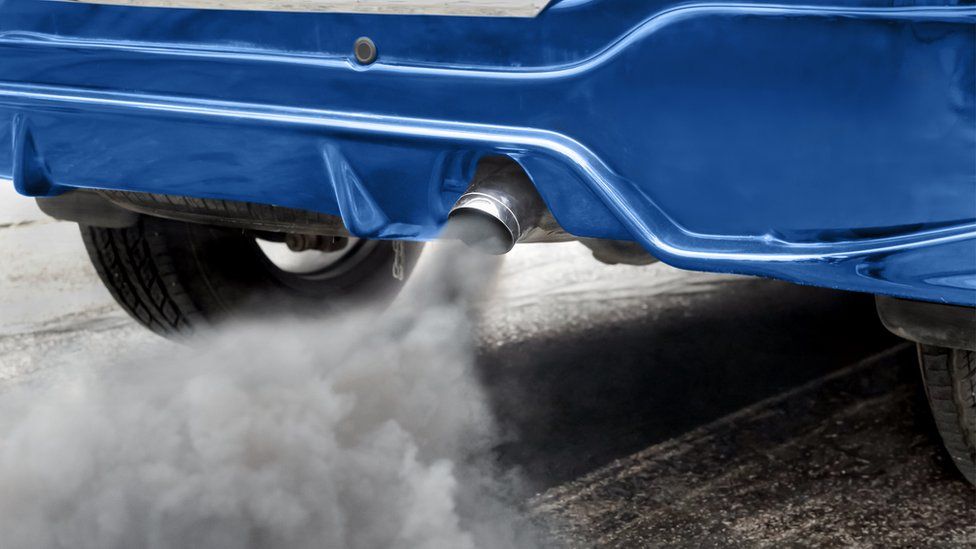 People rely too much on cars and Wales faces failing to hit carbon emission targets as a result, a report has said.
But a report by the Institute of Welsh Affairs (IWA) said buses were in "serious long-term decline" and rail only covered a small area.
The Welsh government said it was "committed to tackling decarbonisation" and would consider the recommendations.
Data from the 2011 census said 84% of the distance covered by people on personal journeys was by car.
The report said travelling in Wales could be challenging as the "topography, history and economic development have not been conducive to the development of a cohesive network that links people and communities".
It also acknowledged data had been hard to come by as there had been no Wales-specific national travel survey since 2013 when responsibility was transferred from Westminster and Wales dispensed with it.
However, report author Chris Roberts said: "Transport in Wales is dominated by the car, more than in any other region or nation in the UK.
"Given that the sale of new petrol and diesel cars is to be banned from 2040, there is a clear need for managed change in Wales' transport system."
He said despite efforts to encourage more people to cycle, numbers were static or declining.
Department for Transport figures showed journeys on buses in Wales fell from 123 million in 2004-05 to 100 million in 2016-17, along with about 21 million rail journeys in 2016-17.
However, it said details other than those centred around heavy rail "remain quite vague" and the scheme "will only function effectively if it employs buses as well as rail".
She added: "The recommendations put forward in this report will be taken into consideration alongside the excellent work we are already undertaking in this area as we plan for a decarbonised future."
A default 20mph zone in built-up areas, with exemptions allowed
Transport for Wales to prioritise integrating buses into the South Wales Metro
Taking steps towards a green bus fleet "with the utmost urgency"
Making sure new Metro trains have adequate space for bikes
Related Internet Links
The BBC is not responsible for the content of external sites.