Cayman Islands search for ancestors of Welsh settlers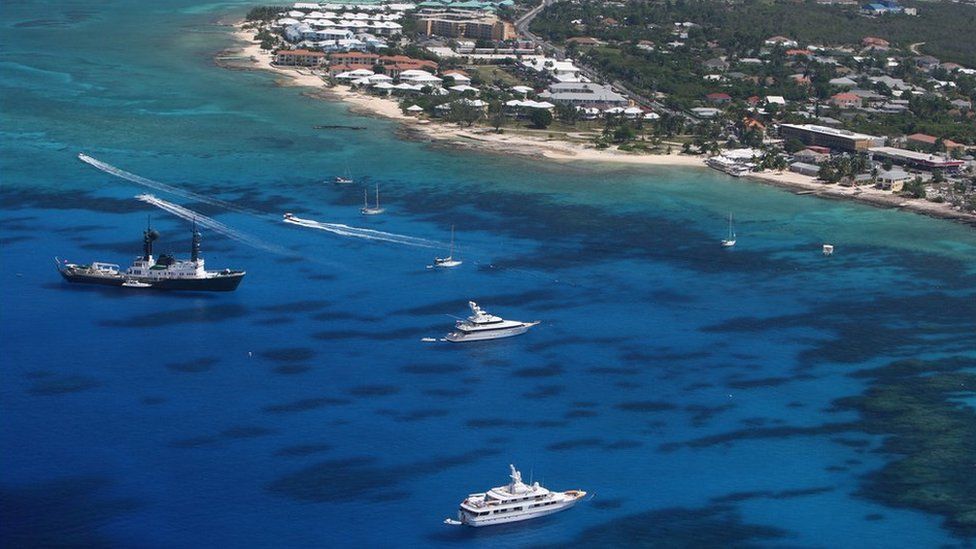 The search is on for descendants of the first settlers on the tropical Cayman Islands, and if your surname is Walters or Bawden it could be you.
A Welshman called Walters and a Cornishman called Bawden were the first known people to step foot on the islands in the Caribbean in 1658.
Their names subsequently morphed into Watler and Bodden, which remain prevalent family names today.
To mark 360 years, officials are in Cardiff trying to find links.
"Just like the Welsh, we are immensely proud of our national identity, culture and history," said the islands' representative to the UK, Eric Bush.
"Cayman has a rich and diverse population today - but it all began with these two settlers."
The territory is made up of three islands in the western Caribbean Sea and has a population of about 60,000.
There about 54 households registered under the surname of Watler and research is being undertaken to establish links with Wales.
Cayman Islands officials have found the names Walter and Walters are common in Wales, mainly in the south east and south west, and can be traced back more than 500 years.
"Our search for Walters is not just about reuniting long-lost relatives, it's also a way of building closer links to Wales for the future," added Mr Bush.
"We have a great story to tell and we want to use this to educate more people about the Cayman Islands, our history, where we have come from and our national identity."