Dylan Thomas 'shooting' police notes up for auction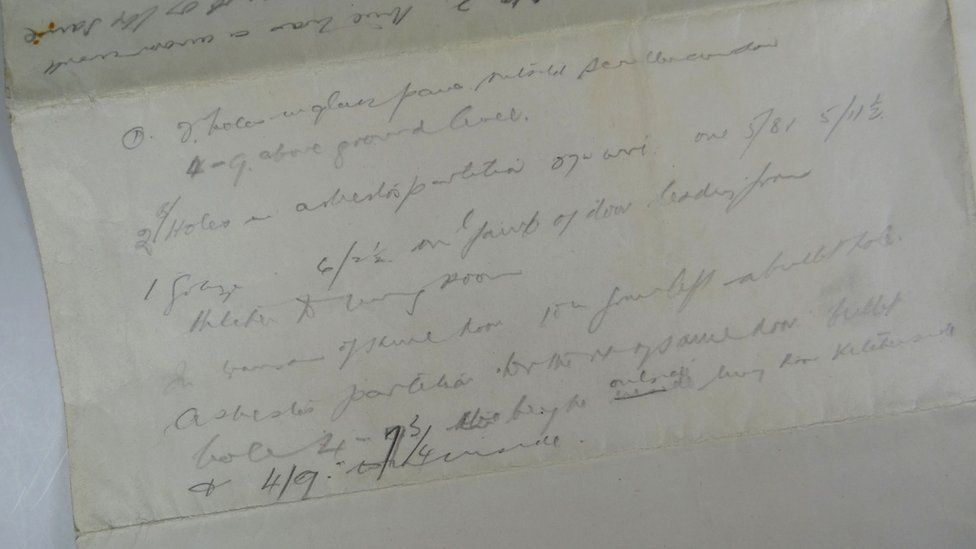 Police notes documenting the "attempted murder" of poet Dylan Thomas are to be put up for auction.
The report details when Capt William Killick took his gun to Thomas's dwelling after learning of his wife's affair with the wordsmith.
He opened fire at the bungalow in New Quay, Ceredigion, on 6 March 1945 but no one was hurt.
The notes, along with a plan of the property, are expected to fetch thousands of pounds.
Thomas was staying at the bungalow and was partying with friends.
Capt Killick shot at its windows but was later cleared of all attempted murder charges.
Auctioneer, Ben Rogers Jones, said: "Like it or not, Dylan Thomas's hell-raising is as famous as his poetry itself.
"But I think without one we wouldn't have had the other - the poetry and the drinking were intrinsic to his personality."
He added: "Although, the incident was probably a little frightening at the time, one cannot help thinking it is amusing now."
"There are Dylan Thomas collectors all over the world, particularly in the US and so I should think there will be a lot of interest."
The lot is being sold at The Welsh Sale auction in Cardiff on 7 July.