Tata and ThyssenKrupp outline steel merger
By Brian Meechan
BBC Wales business correspondent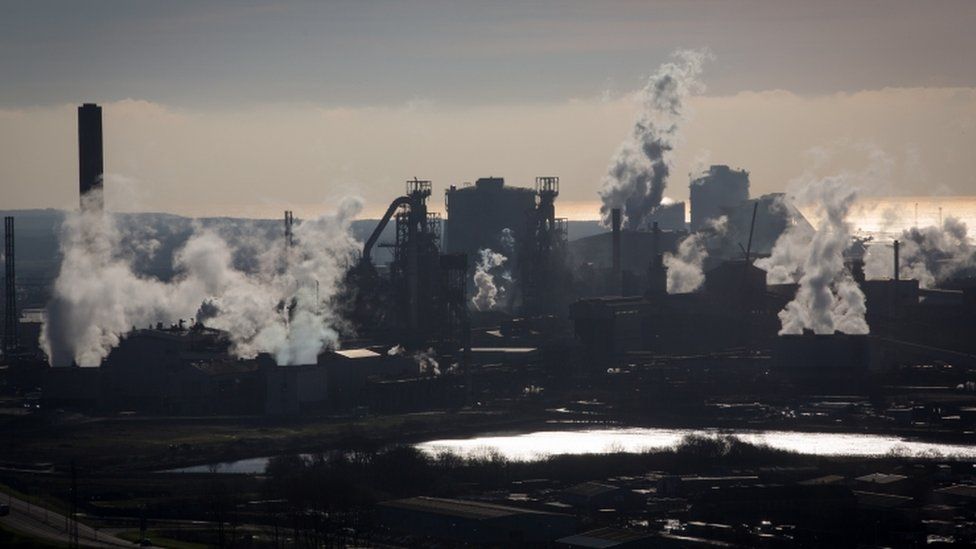 The merger between steel giants Tata and ThyssenKrupp will mean more security for workers, according to the two companies.
The deal has taken two years to negotiate because they had not planned for Brexit, the companies told a joint media conference in Brussels.
The merger has been welcomed by the unions.
They believe it will bring greater certainty for Tata's 8,500 UK workers, including 6,250 in Wales.
The bosses of both companies say it will allow them to be more competitive in a world that is making far more steel than it needs.
The industry is also facing 25% tariffs in the USA.
Tata said it was too early to know what impact Brexit would have on the new company but added that the merger would give them options in future.
This may bring more certainty for most of the workforce in Wales, including more than 3,500 at the giant Port Talbot plant.
But Tata has also confirmed that plans to sell its electrical steels business Cogent in Newport, which employs 350 people, will continue.
Unions have been pushing for a rethink but it remains part of the review exercise relating to its non-core business.
The sale of Cogent would reduce the Tata head count and reduce any job losses it might have to make as part of the merger, although jobs would remain under new Cogent ownership.
The Indian-owned and Dutch firms between them employ about 48,000 workers across Europe.
Bimlendra Jha, chief executive of Tata Steel UK, told BBC Wales it was "very good news" for steel plants across the UK, with no compulsory redundancies until at least 2026 and a commitment to extensive repairs to the blast furnace at Port Talbot.
He said in the language of the World Cup, they would take "one game at a time" when it comes to Brexit.
ThyssenKrupp chief executive Heinrich Hiesinger said supply and demand in Europe did not match and had put "tremendous pressure on our industry" and competitiveness was the key going forward.
He thanked the workforce and representatives for helping to find practical solutions and said the success would be "heavily reliant on the engagement and the strengths of our employees on all sides".
Natarajan Chandrasekaran, chairman of Tata Steel, said the joint venture would create a "very, very strong European steel enterprise".
Neath Port Talbot council leader Rob Jones welcomed the news "after a long period of uncertainty".
He added: "This new joint venture company will mean stability after a crisis and new investment in the Port Talbot works is clearly positive."