Post-Brexit farm subsidy shake-up for Wales proposed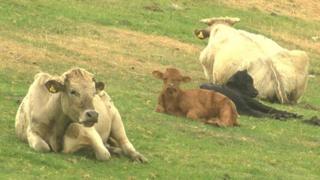 A shake-up of farm subsidies after Brexit will replace the EU's land-based payments with two separate funds under proposals from the Welsh Government.
In future farmers will be able to apply for grants to deliver environmental schemes and boost business performance.
Agricultural unions have called for some level of direct support to be maintained to provide stability.
Rural Affairs Secretary Lesley Griffiths said it was a chance to design a "Made in Wales" system.
It represents the biggest overhaul in farming policy for a generation.
Currently, Welsh farms receive around £300m a year from the EU's Common Agricultural Policy.
They are far more dependent on the payments than their counterparts in England - in some cases subsidies can account for 80% of farm income, while the average across the whole of the UK is 55%.
Approximately four-fifths of agricultural land in Wales is designated as "less favoured" for farming - often because it is on steep ground with thin soil and heavy rainfall - meaning some farms have qualified for extra EU subsidies.
The plans will be consulted on until October with firmed-up proposals set to be published next spring.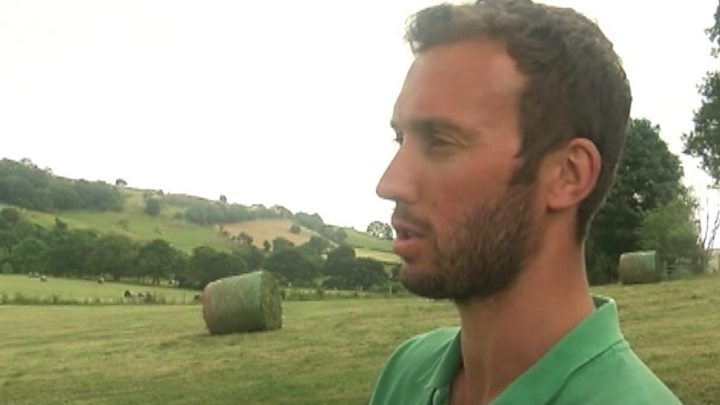 The new Welsh schemes will be phased in from 2020 and the ambition is to have them fully in place by 2025, depending on the outcome of the Brexit negotiations.
However it is still unclear exactly how much funding will be available and how applications to the new schemes will be managed.
The first - an "economic resilience" scheme - will provide targeted funding to farms and their supply chains with the aim of boosting productivity and competitiveness.
Examples of what the money could be used for include buying machinery, or helping with marketing support.
The "public goods" scheme will offer grants and loans in return for helping the environment, addressing issues such as climate change, habitat loss, poor air and water quality as well as maintaining Wales's scenic landscape.
Unlike the current system, it will be open to all land managers so people with small-holdings, community farms, orchards, public gardens and even allotments could be eligible for support.
Geraint Davies, from Fedw Arian Uchaf farm near Bala and chair of the Nature Friendly Farming Network in Wales, said there was potential for different things to be included in the new schemes for the good of the countryside.
"This sort of farm is too heavily reliant on the single farm payment - it's the type of land we're on," he said.
"Though we're working hard every year to try and improve our stock there's a limit to what we can do."
Ms Griffiths called on the UK government to urgently clarify the share of funding Wales will receive for farming support after the UK leaves the EU, pledging that it would be ring-fenced.
"Once we leave the EU, our access to markets and how we compete will change so maintaining the status quo is not an option," she said.
NFU Cymru President John Davies said that meant some sort of ongoing, direct subsidy to be included in the Welsh Government's plans.
RSPB Cymru welcomed the consultation on "a bold new policy".
Katie-Jo Luxton, RSPB Cymru director, said: "One of the things I'm really pleased about in this policy - is that it signals a new way of working. The Common Agricultural Policy has pitted conservationists and farmers against each other in a battle for the land, this will end with this approach."