S4C 'in unique position' to attract commercial funding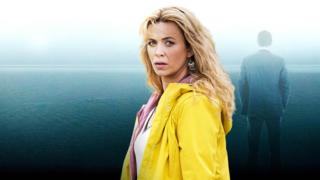 S4C is in a "unique position" to bring in more commercial funding, according to the man who independently reviewed the channel for the UK government.
Euryn Ogwen Williams was giving evidence to the assembly's culture and communications committee.
He said digital platforms and streaming services also offered new opportunities.
In March, his review recommended all of the channel's public funding should come from the TV licence fee by 2022.
The UK government accepted this recommendation, which will end the current arrangement where around 8% of its funding comes from the UK government.
Asked how its commercial operations could be strengthened to increase its income, Mr Williams told the committee: "I think we need to be careful not to paint too rosy a picture, but there are opportunities, particularly in digital, particularly in Wales, particularly in a minority language.
"It has that unique position in the market that nobody can compete with, really."
Since Mr Williams's review of S4C was published, the channel has begun a shake-up of its commercial arm.
He said the channel's new commercial plan showed it was taking the opportunities seriously.
He added: "I think the commercial plan does impact right across the production sector in Wales. It is not just about S4C - and S4C does have that uniqueness - it is the only broadcaster in Wales that can invest specifically for Wales, and for the Welsh language in terms of its commercial investment."
S4C's restructure of its commercial arm includes appointing chief executive Owen Evans to chair the board of the body, known as SDML.
The channel said this was in response to the recommendation to bring its commercial activities under the supervision of the channel's management board.
At the committee hearing, Mr Williams said the growth of high-end drama production, and the popularity of recent S4C productions which have been sold abroad, showed the channel could embrace opportunities with other broadcasters.
"Five to ten years ago there was huge resistance to subtitling," he added.
"People would think 'Who wants to watch a Welsh language programme with subtitles?'"
But he added that the popularity of dramas on Amazon Prime and Netflix created a new market for S4C's best programmes.