Ministers bought £6.3m Pinewood site 'without full survey'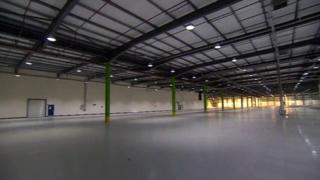 The Welsh Government did not get a full building survey done before buying a warehouse to host Pinewood Studio Wales, a committee of AMs has heard.
Civil servant Mick McGuire told the culture committee a valuation of the site found the roof did not have "any major defect".
However, the government had to spend £1m repairing and improving the roof.
Mr McGuire said before the purchase it had "a valuation" of the warehouse but "not a building survey".
It bought the site in Wentloog near Cardiff in 2014 after interest from Pinewood in creating a studio in Wales.
Pinewood moved into the site in 2015 as a tenant of the government, but since 2017 ministers have been paying the international film studios group to keep the site open.
The building cost £6.3m and the studio fit-out took the total bill to £9.5m.
The Welsh Government is now covering the cost of the loss-making operation and paying Pinewood a fee to run it.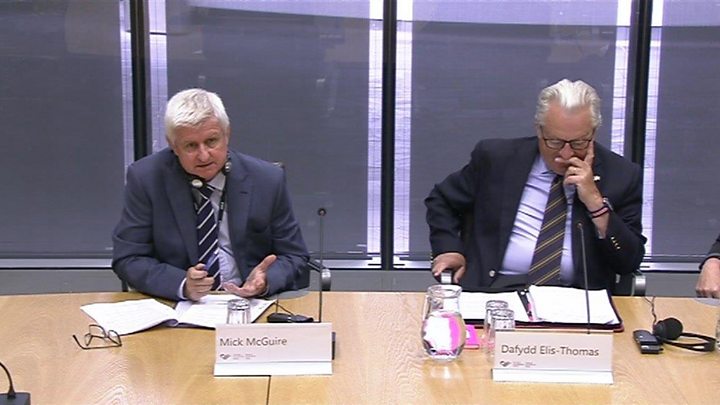 Mr McGuire, who is the Welsh Government's director of business and regions, told AMs that they had a valuation carried out before they bought the building.
"The valuation said the roof would be subject to routine maintenance but didn't have any major defect, and valued the building on that basis," he said,
"Contractually, our surveyors don't believe there is any liability on the valuer. It wasn't a structural survey, it was a valuation."
Asked about pursuing the valuer for damages, Mr McGuire said: "It was a valuation, not a building survey."
Conservative AM Suzy Davies asked: "Are you actually saying you bought a building on the basis of a valuation survey, without having a full building survey done?"
Mr McGuire answered: "Yes."