Welsh unemployment down on last quarter to 4.5%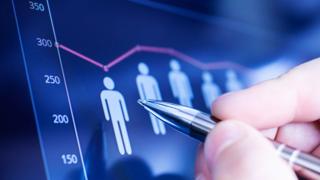 Unemployment between March and May of this year was down slightly on the previous three months, according to the latest official statistics.
In Wales, 4.5% of working age people are unemployed compared with 4.2% for the UK as a whole.
There were 1,000 fewer unemployed in Wales compared with last year.
Unemployment for the UK is lower than last year, except in Scotland, the South East of England and the East Midlands where it rose a little.
Only London, the North East of England and the West Midlands have a higher rate of unemployment than Wales.
Wales still has one of the lowest rates of employment. Seventy-four per cent of 16 to 64-year-olds are in work compared with 75.7 % for the UK as a whole.
But the employment figures have improved - there are 12,000 more over-16s in work in Wales compared with the same period last year.
In Wales 22.5% of 16 to 64-year-olds are not working and not able to work. This group are known as economically inactive and include the long-term sick, early retirees, students, and stay-at-home carers and parents.
There are 26,000 fewer people in that category than a year ago.
The economic inactivity rate is higher than the UK average but lower than Northern Ireland, the North East of England and Yorkshire and The Humber.
First Minister Carwyn Jones said that, with the employment rate rising by 1.4% over the year, and at a faster rate than the UK as a whole, "these latest figures show a strong and buoyant economic picture for Wales".
"The ongoing uncertainty around Brexit and our future trade relationship with the EU means it is more important than ever that we maintain our focus on supporting our businesses, promoting and growing our trade links with the rest of the world and creating high-quality jobs here in Wales," he added.
"We must do all we can to encourage that vital investment to continue and just yesterday I was in Brussels to meet Michel Barnier and call on the EU27 to provide greater flexibility in order to reach a workable Brexit solution so we can avoid a catastrophic 'no deal' scenario."