UK heatwave: Wales on track for driest summer on record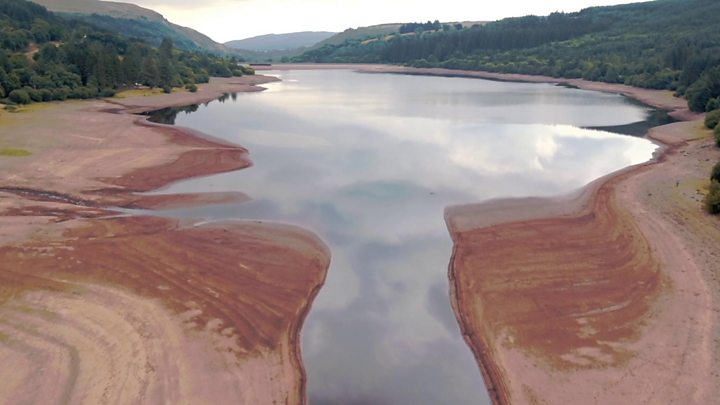 Wales is on course for its driest summer since records began in 1910.
Met Office data shows rainfall for the summer period - June to August - stood at 29.4mm by 16 July.
Should it stay at this rate, it would mean just 60mm of rain in three months, well below the previous driest summer of 1976 when there was 81.8mm.
Welsh Water said water consumption had reached record levels but it had "no plans at the moment" to bring in a hosepipe ban.
June was the driest in Wales since 1942 and the hottest June on record but Wales has not had a hosepipe ban since 1989.
Welsh Water is now treating one billion litres a day to cope with increased demand - up from the usual 828 million - with about 18% of this lost to leaks on the network and in people's homes.
The firm said its 87 reservoirs were "in a reasonable condition given this prolonged period of dry and hot weather" and had engineers fixing 140 leaks a day.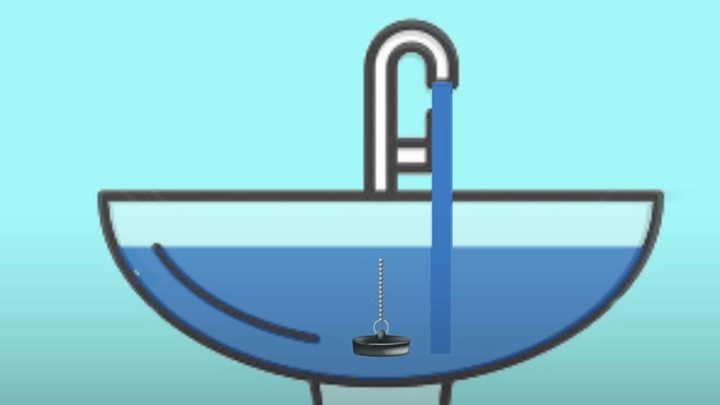 Water companies can move their supply around their networks to cope with demand but Simon Gordon-Walker, of water consultancy firm Artesia Consulting, said it was not easy for different companies to share supplies if needed.
"Transferring water from one company to another is problematic, there hasn't been big investment in that inter-connectivity that perhaps there should have been," he said.
"Inter-connectivity can't be done overnight, it's not a silver bullet for the short term.
"The cost benefit of such huge investment hasn't been considered to be very compelling because generally we do have enough water."
Why doesn't Wales have a hosepipe ban?
Northern Ireland's ban was introduced on 29 June and lasted for nearly three weeks. Seven million people in north-west England also face a ban from 5 August.
Welsh Water does not have a similar plan, attributing this to cutting the amount of water lost to leaks by 50% in the past 10 years, but has urged people to use water wisely.
Mr Gordon-Walker said: "Wales does not have a massive population, also, some parts of Wales are served by Severn Trent and Dee Valley Water.
"One of the advantages is large companies are not reliant on water from one region."
Could we drink treated sea water?
In theory, yes, but do not expect to be sipping a glass of purified Bristol Channel anytime soon.
Areas of the Middle East rely on desalination plants to make sea water drinkable and Thames Water opened a £270m desalination plant in 2010, thought to be the only one on the UK mainland.
But that is not a quick fix - construction took two years after legal wrangles over plans originally lodged in 2005.
How's the forecast looking?
"There's nothing better than long, sustained, good British rain - that's what we'd like as far as a water supplier is concerned," said Mr Gordon-Walker.
"A quick downpour is no good - the ground is so hard, like concrete. It rolls off the soil and into the drains."
So, is a typical rainy British summer on the way?
BBC Wales weather forecaster Derek Brockway said: "After showery rain on Friday, the weekend is largely dry and increasingly warm.
"Next week will be very warm and mainly dry, but a few showers and thunderstorms may break out as the heat builds.
"During August, there is potential for further spells of very warm or hot conditions with the chance of a few heavy showers or thunderstorms at times."