New technology reveals Anglesey cemetery stories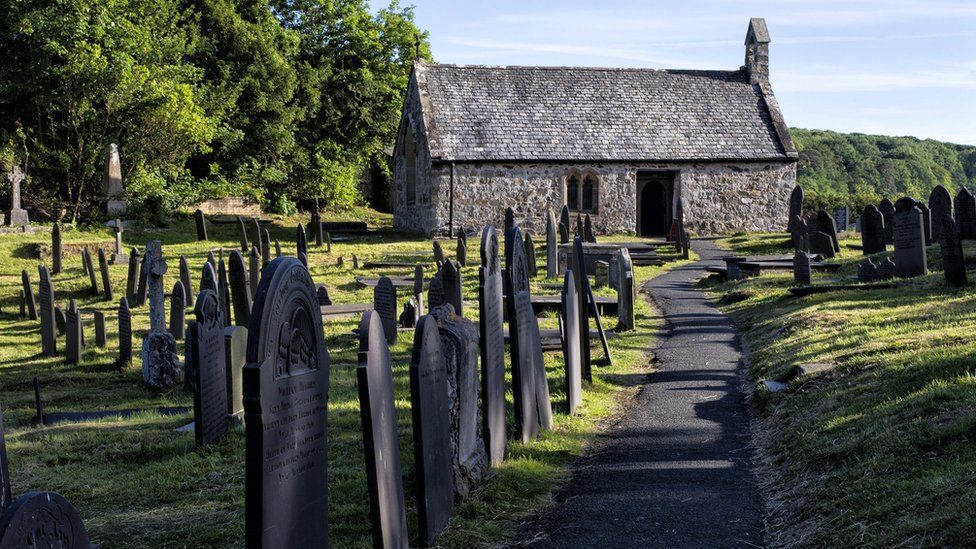 Visitors to Church Island cemetery in Menai Bridge can now use their mobile phones or tablets to discover the stories of the buried.
QR codes have been placed at the entrance to the cemetery and visitors can receive a list of selected graves and a map showing their location.
HistoryPoints, a Wales-wide information project, teamed up with Friends of Church Island and the Church in Wales.
Visitors can use free QR scanning software on phones and tablets.
The poet and dramatist Albert Evans-Jones 'Cynan' is one of those featured in the project.
He wrote the 1917 poem Anfon y Nico, which describes a soldier in the First World War asking a goldfinch to take a message back to his sweetheart in Wales.
Cynan won the National Eisteddfod crowns at Caernarfon (1921), Mold (1923) and Bangor (1931) and was knighted by the Queen in 1969.
William Jones is also featured in the project.
A sailor in World War Two, he helped with the evacuation of Allied troops from the French ports of Dunkirk, Calais and Boulogne onboard HMT Botanic.
Four months later, HMT Botanic was attacked by a Luftwaffe Dornier bomber while docked in Dover. The attack killed six sailors, including 25-year-old Mr Jones.