'More private money needed to back arts'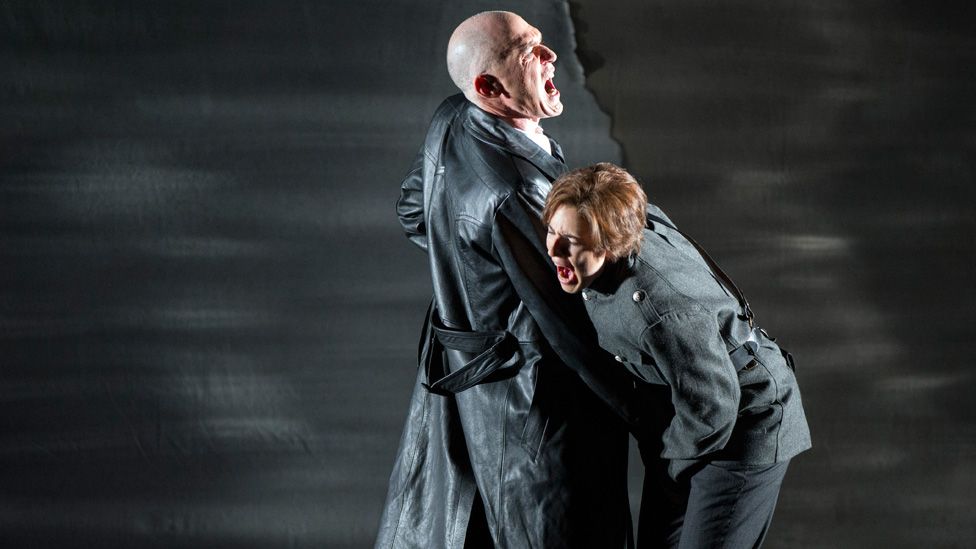 The profile of the arts among potential sponsors should be raised by the Welsh Government, an opera boss says.
Leonora Thomson, the managing director of Welsh National Opera, said ministers need to intervene to help generate greater income from businesses.
Ms Thomson said corporate support for the arts was not "on the radar" in Wales compared to London.
Culture Secretary Dafydd Elis-Thomas said it was not the government's job to "put pressure" on businesses.
Arts organisations which receive public funds have been urged to seek alternative sources of income in recent years.
Ms Thomson, who was previously a senior manager at London's Barbican and is responsible for the day-to-day running of Welsh National Opera, said: "I don't think it [corporate support] is on the radar in the same way that it is in London, actually.
"I think that is one of the issues. And that's one of the reasons why a lot of us think that the government and the arts council together could do more to raise the profile of the arts and culture scene as a whole."
Culture minister Lord Elis-Thomas said: "I don't think it's the government's role to put pressure on people, the government's role is to be a partner.
"We work with arts and business to encourage businesses to invest in the arts."
Approximately 60% of WNO's £18m turnover comes from public funds, including grants from Arts Councils in Wales and England. The remainder largely comes from box office takings, with 11% from fundraising.
Ms Thomson said there were far fewer sources of sponsorship in Wales than other parts of the UK.
She added the arts could "achieve an enormous amount of good" for society.
Hijinx theatre has partnered with Cardiff Airport after being introduced by Arts and Business Cymru. The theatre group, which produces professional productions using actors with learning disabilities, has recently trained airport staff in how to look after vulnerable passengers.
Vanessa Morse from Hijinx said the corporate partnership allowed the company to attract investment which would also help fund its core work.
Ms Morse said: "There really isn't this kind of training in the industry at the moment, and Cardiff Airport is leading the way in introducing a type of training involves learning disabled actors at the heart of it.
"Like a lot of arts companies, Hijinx is a charity and we have been reliant on funding from the arts council and from other trusts and foundations."
She said the work with the airport was a "win-win" as it had a positive impact on society, helped training airport staff and also provided extra income for the group.
The culture minister said "progressive" arts companies were establishing relationships with businesses, and it required commitment from both sides.
He said: "This has got to be seen in terms of a long term partnership, and it has got to be seen as companies, and the commercial sector, having direct benefit for their employees and for their staff from the artistic partnership. That's the key way to operate."
Until the financial crisis of 2008 sponsorship of the arts would often involve large companies giving substantial sums in return for their logos to appear on promotional material, or to host corporate hospitality at an arts event.
Rachel Jones, the chief executive of Arts and Business Cymru, said the climate for corporate sponsorship of the arts had changed dramatically in the last 10 years.
She said: "We always go in on the 'mutual benefit' now. It is not just about business supporting the arts, it's about the arts helping business to achieve their core objectives through a partnership."