UK heatwave: How much water does Wales pump to England?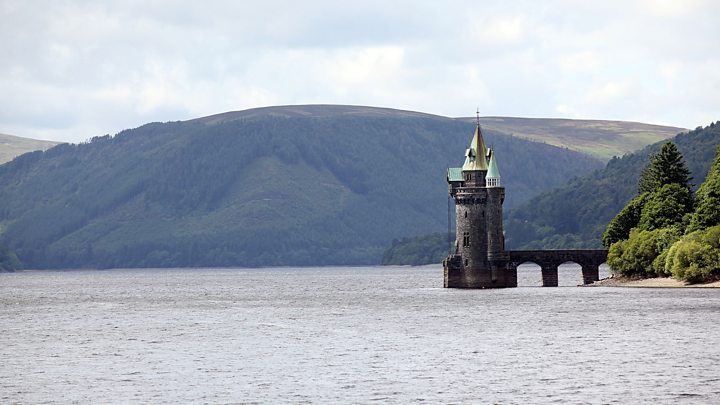 Ever since a Snowdonia village was flooded in 1965 to supply Liverpool with water, the issue of pumping water from Wales to England has stirred strong emotions. But how much water actually goes across the border and is it paid for?
As the heatwave rumbles on and a hosepipe ban looms in parts of England, here is the past and present on the water supply in Wales.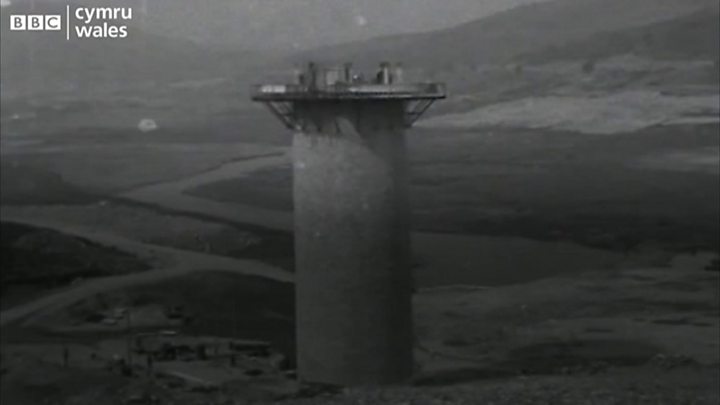 Why is this contentious?
Wales, England and water have a fractious past.
There was an outcry in Wales 53 years ago when 70 people were forced to leave their homes in Capel Celyn before their houses, the village school, chapel and post office vanished under millions of litres of water for the new Tryweryn reservoir, built to service Liverpool more than 60 miles (95km) away.
In 2005, Liverpool City Council apologised, saying: "We realise the hurt of 40 years ago when the Tryweryn Valley was transformed into a reservoir to help meet the water needs of Liverpool."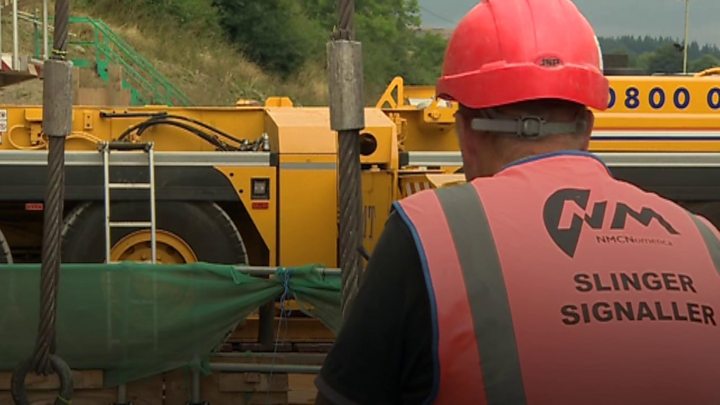 How much water goes to England?
Two water companies border Wales - Severn Trent Water and United Utilities - and need what is called an abstraction licence to pump water out of Wales.
Welsh Water has a licence to take 133 billion litres per year from Elan Valley reservoirs in Powys to supply Severn Trent customers as part of a deal between the two firms.
Severn Trent said it paid "for the upkeep of all the assets in Wales and also reimburse the abstraction fees".
United Utilities can take 252 million litres a day from Lake Vyrnwy in Powys - which is owned by Severn Trent - and 50 million litres a day from the River Dee.
In total, United Utilities can take 616 million litres from the River Dee daily, with 566 million litres allowed to be removed from a point on the river in Chester.
Where does it go?
Severn Trent's water from the Elan Valley reservoirs mostly goes to customers in Birmingham via a 63-mile (102km) aqueduct which has been in use for 100 years.
Water from Lake Vyrnwy is mostly used to supply United Utilities customers in Liverpool and Cheshire, but can be pumped to Manchester if needed.
Does any water come to Wales from England?
Comparatively, very little. United Utilities only has about 50 customers in Wales, so said there was no "bulk transfer into Wales".
Severn Trent said it had "a large number of small cross-border supplies in the water distribution networks along the border".
Thirty-six of these go from Severn Trent to Hafren Dyfrdwy - the company set up when Severn Trent acquired Dee Valley Water - through treatment works and boreholes, with 16 in the opposite direction.
How much do the water companies pay?
If only it were that straightforward! There are multiple factors involved - including where the water originates, the season and what the water is used for.
For maths fans, the calculation used is here if you fancy a go but the short answer is: "It depends."
Put very simply (and approximately) 300 million cubic metres of water a year results in a charge of £2.5m (but that is only a very rough guide).
Will more water be taken in this heatwave?
At the moment? No. Companies are not allowed to exceed their daily or annual maximum permitted under the terms of their licence.
The volume is fixed and water companies have to manage their resources to ensure they stay within the limit.
Natural Resources Wales, the body which looks after the environment in Wales, ensures the totals are not exceeded and said it had "not had any applications from the water companies to increase their licensed abstraction volumes in the light of the hot weather".