Biologist urges public to report UK cephalopod sightings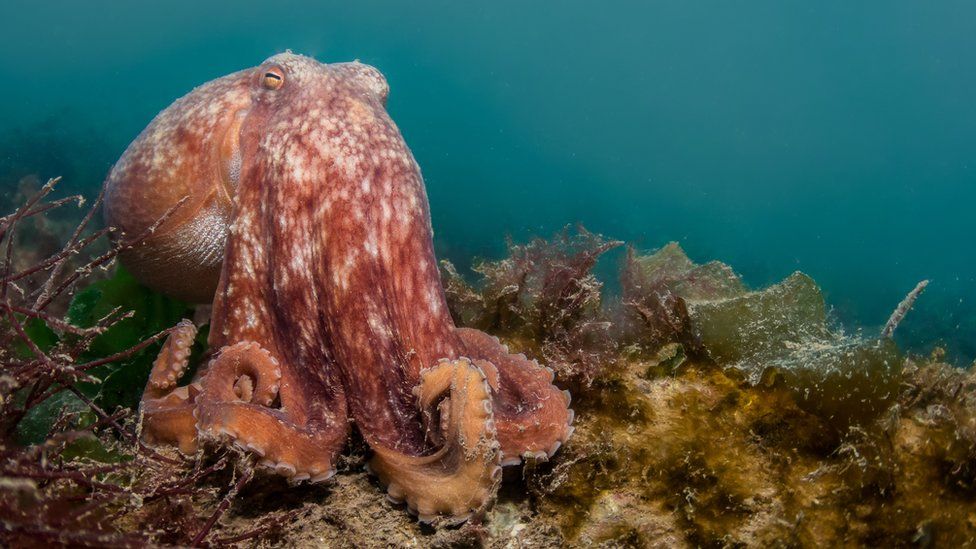 A biologist has urged people across the UK to report sightings of octopuses, squid and cuttlefish to help improve knowledge of the creatures.
He wants to learn more about what the creatures "are up to here in Britain".
Dr Cooke has asked people spending time by the sea to share information.
He said: "Considering how charismatic these creatures are, and how much scientific research has been carried out into them, we actually know very little about what our own cephalopods are up to here in Britain.
Amazing, secretive animals
"Last autumn's mass stranding of octopuses in Wales really did make us question what we thought we knew about them.
"For example, they are thought to be solitary animals that are found at depths in rocky areas, rather than close together on a sandy beach."
Dr Cooke asked members of the public to contribute "photos and reports from across the UK" to a Facebook group in a bid to "learn more about the behaviour of these amazing, yet secretive, animals".
This information could be "cuttlefish bones found on beaches, squid eggs washed up on the shore or octopuses in rockpools", he said.