Welsh Water cools fears of water bill hike after heatwave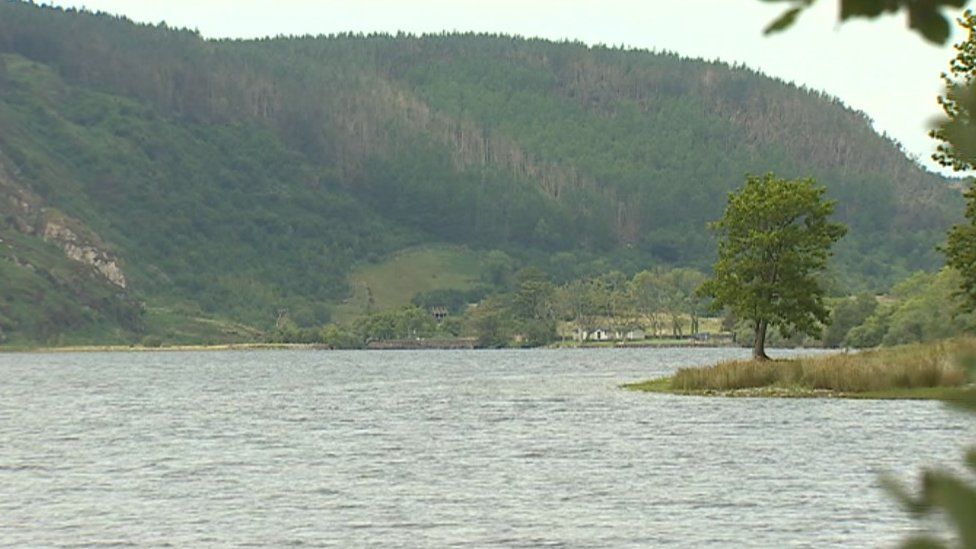 Customers are unlikely to face higher bills despite a water company spending £1.5m extra a week to keep taps running during the heatwave.
Welsh Water also said months of early planning had helped avoid the need for a hosepipe ban over the last few weeks.
And it has fixed twice the amount of leaks as normal.
Some recent rain has helped reservoir levels but with warmer than average weather forecast to last until October, people are being urged to save water.
"We have a number of plans in place but we have also gone above and beyond this year because of the exceptional weather we have had," said Rhys Lewis, Welsh Water's head of production for north west Wales.
"We started planning back in mid-June to make sure we were ready before the demand hit us in July.
"Normally as a business we produce about three-quarters-of-a-billion litres a day. We've been producing over a billion for most of July with the exceptional demand that we've had.
"We've got gangs that have been working 24/7 looking for leaks and maintaining the water treatment works to make sure we can produce as much water as the customer needs."
Tankers have been moving millions of litres of water by road to keep reservoir levels high.
Customers had been urged to limit usage over the past month and the message remains the same.
"We do have contingency plans in place for these kind of events. We don't foresee this having an impact on customer bills," Mr Lewis said.
But he added: "As much as we are doing everything we can to make sure the customers have water, we'd love it if the customers would do their bit as well and not waste anything."