Drunken Facebook message aids Llandudno man's battle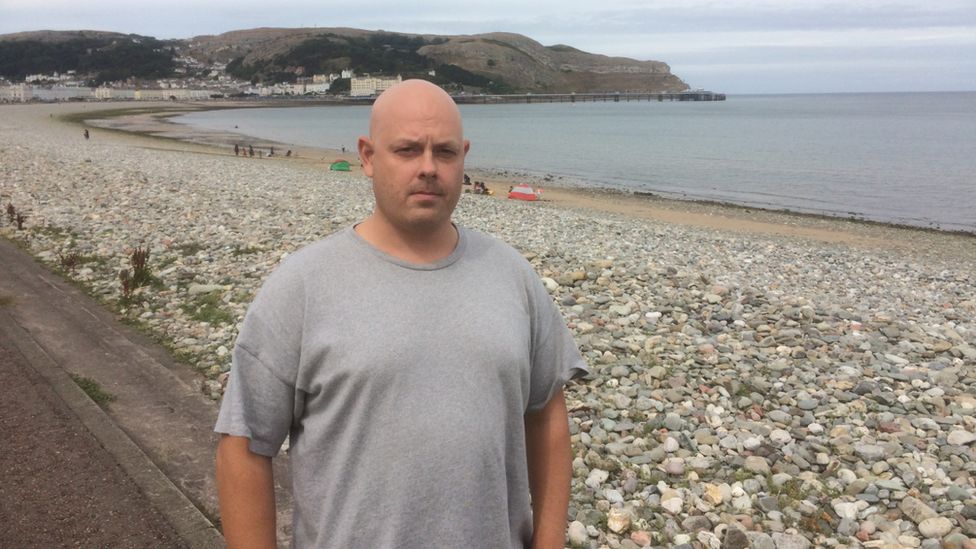 A drunken message on social media very rarely solves your biggest problems.
David Evans' family was in debt and facing a "bureaucratic nightmare" after the death of his 56-year-old father in Germany, with no will in place.
One night Mr Evans, from Llandudno, Conwy county, posted a message to his MP Guto Bebb on Facebook after a "few too many beers".
But the Aberconwy MP stepped in to help, bringing his two-and-a-half year battle to an end.
Following the death of Mr Evans - also known as David - in January 2016, his family wanted to bring the body back to Wales to be buried, but repatriating it and the funeral itself ran up bills of about £10,000.
These costs were on top of paying off Mr Evans' father's debts.
It has taken up until now to release money from his father's German bank account, including a visit to Bremen and the German embassy in London, along with hours of translation work.
"We had done weeks of research, we'd met with the bank in Germany but things drifted into limbo," said Mr Evans.
"One Friday night, I'd had a few too many beers, and sent a social media message to our local MP, Guto Bebb.
"I woke up the next morning feeling a bit embarrassed, but he actually replied to arrange a meeting at his office."
Matters soon started to move more quickly, Mr Evans said.
"The MP's office staff were a great help all the way through," he added.
"But it was actually really stressful - constant pressure every week."
Mr Bebb added: "I hope it shows that if people are at their wits' end, it is worthwhile dropping your MP a note to see if he or she can help."