Cardiff Airport scheme allows autistic boy to fly again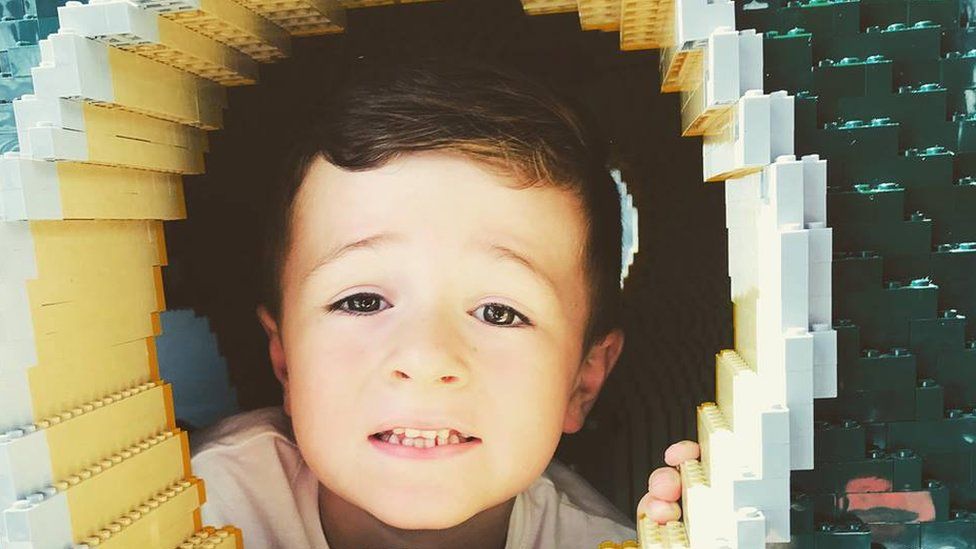 When five-year-old Harrison went on his first holiday abroad his autism meant he became very stressed at the airport.
The experience made his mum, Marie Lao, feel she was not able to book another holiday for the last three years.
But Harrison can now look forward to another trip after a Cardiff Airport scheme promised to put him at ease.
Ms Lao said the airport's disability wristband scheme, which alerts staff to people who have autism, had made "all the difference".
"We took him away when he was little, and he was really difficult," Marie said.
"He was very stressed, which was obviously distressing for us to see."
Five-year-old Harrison was diagnosed at the age of three. He last travelled abroad when he was two.
"I knew he was autistic before he was diagnosed," said Ms Lao.
"Since he was diagnosed, I've realised how many places there are who don't have things for people with autism. Some places don't have the right facilities at all."
Since their last trip, Ms Lao and her partner Michael have not taken Harrison abroad.
But she found out about special assistance being offered at Cardiff Airport.
It is run in partnership with Autism Puzzles, a charity which puts autistic families in touch with each other for support.
It involves sending passengers a band which staff can identify and entitles wearers to a quieter room, to avoid queues and to go to the airport before their journey to get familiar with their surroundings.
"I emailed in and they emailed straight back and then they sent a band and the letter," Ms Lao added.
"I've been showing Harrison the band every day, and talking to him about what will happen
"To look at Harrison, people think there is nothing wrong with him, but queuing for and getting on a plane will be stressful for him.
"Having that band and the airport being aware of it, staff will know why he acts the way he does and what to do. Little things like this make all the difference to us."
Related Internet Links
The BBC is not responsible for the content of external sites.