Anger over go ahead for new homes in Chirk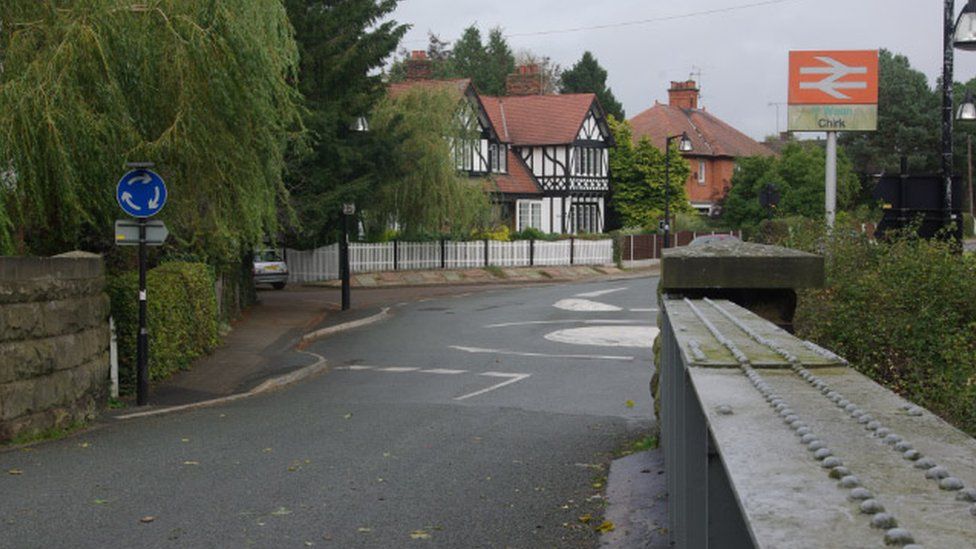 Anger has been voiced after plans to build 22 new homes on a village site, which is partly inside a conservation area, were approved.
Proposals to build houses north of Station Avenue in Chirk were originally rejected by Wrexham Council's planning committee in August 2017.
Councillors said they would result in the loss of two protected trees in the Chirk Conservation Area.
However, they have since been given the go ahead.
The Co-operative Group, which owns the land, launched an appeal to the Planning Inspectorate which ruled the trees were of "diminished value" because of their condition.
Chirk councillor Terry Evans said the trees were believed to have been planted to commemorate the Battle of Waterloo.
"We're disappointed that they're going to wreck the conservation area and that they're going to take down the trees that are 200 years old, that's the main contentious issue as far as we're concerned," he said.
However, planning inspector Iwan Lloyd said there was "no tangible evidence" to support the claim and removing them would have a "neutral impact" on the conservation area given that replacements would be planted.
The homes would be close to the Mondelez and Kronospan factory sites.
Residents living near the Kronospan site, which manufactures wood panels, have previously complained about the amount of dust coming from the factory.
Mr Evans cited this as another reason to not grant planning approval.
"I don't think it's fair on anybody pushing them close to industrial buildings," he said.