Heroic WW2 pilot remembered in Wrexham RAF celebration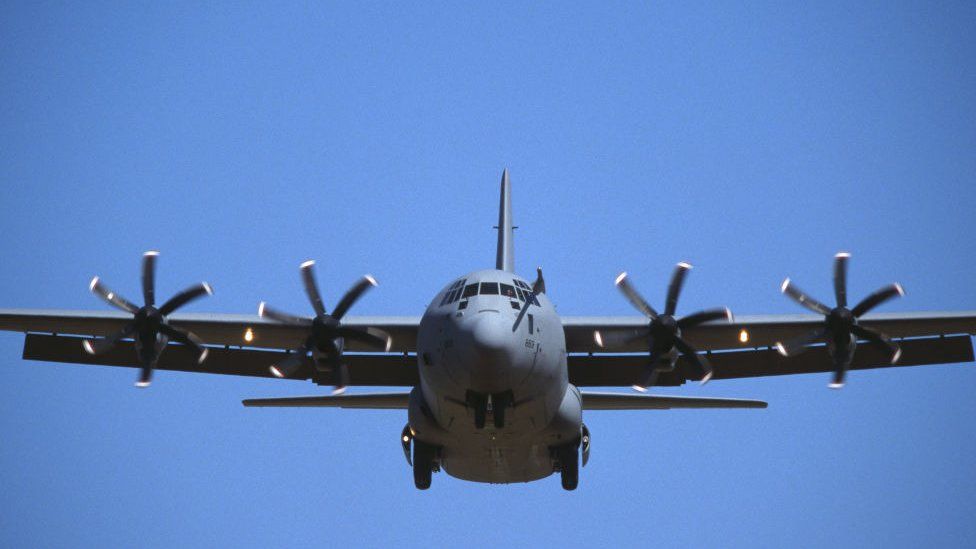 The story of a wartime hero killed as he flew a burning plane to drop supplies to troops will be part of a celebration of a town's links with the RAF.
Flt Lt David Lord was posthumously awarded the Victoria Cross after his plane came down in Arnhem in 1944.
He will be remembered as part of a celebration of the RAF in Wrexham on Thursday.
The event comes after the RAF was awarded the freedom of the county.
The public celebrations, which take place in the RAF's centenary year, include a flypast from a Hercules aircraft and a military salute.
A plaque will be unveiled at the memorial garden in Queen's Square, and a street festival will be held during the event which takes place after the RAF was granted the honour at a full meeting of Wrexham council on Wednesday.
Flt Lt Lord's story will be part of a display on the town's links with the RAF, including those who took part in the Great Escape and the raid in 1943 of the secret German Rocket base at Peenemunde.
Members of the National Archives will help people to find out more about relatives who may have served in the RAF over the last 100 years.
Air Cmdr Adrian Williams said the Freedom was a "huge honour" and the celebrations would be a "memorable event".
Related Internet Links
The BBC is not responsible for the content of external sites.