Caerphilly Castle unveils dragons' lair as part of £9.5m works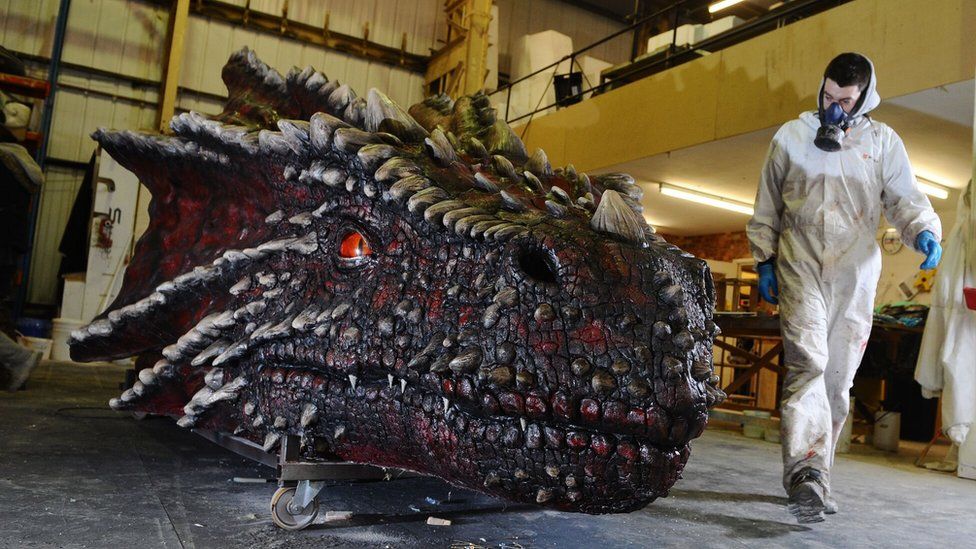 A dragons' lair has been unveiled at Wales' biggest castle as part of a £9.5m investment programme.
After eight months of work, the creatures were unveiled at Caerphilly Castle earlier.
Culture and tourism minister, Lord Elis-Thomas, said he hoped they would "go a long way towards improving the tourism offer of the valleys".
Cadw, the Welsh Government's monuments service, is spending £9.5m on improving its sites over the next three years.
Part of this was making Caerphilly Castle a permanent home to Cadw's family of dragons, which it said helped attract 500,000 visitors in the summer of 2017.