First brown lemur among 'spate' of Welsh Mountain Zoo births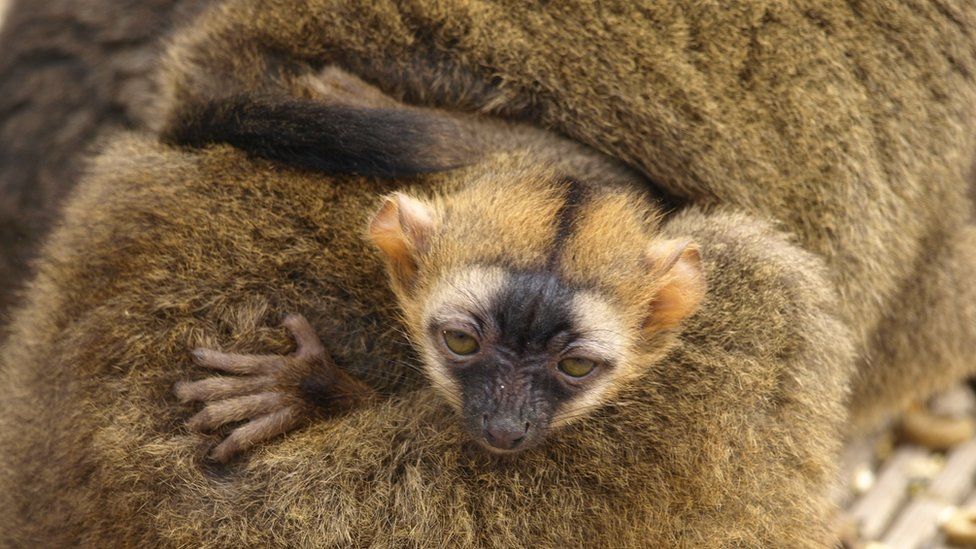 A zoo has welcomed its first baby brown lemur amid a "spate" of animal births.
Welsh Mountain Zoo has seen six flamingo chicks, five red squirrels, two meerkats and the lemur, named Figaro, born recently.
Jennifer Jesse, administration and operations director, said the zoo, in Colwyn Bay, Conwy county, was "incredibly lucky" to have the births within a few weeks.
Brown lemurs are native to Madagascar and are classed as "near threatened".
The zoo has had brown lemurs since 2012, but Figaro's birth marks the first time they have successfully bred.
The flamingos were named Pica, Arica, Vicuna, Chijo, Zorras and Imilac after places in Chile and will be hand reared until they are two months old.
Ms Jesse added: "Of course all of our babies and chicks are delightful and, I'm pleased to say, are all doing incredibly well."
Related Internet Links
The BBC is not responsible for the content of external sites.