Ravens culled across Wales in bid to protect livestock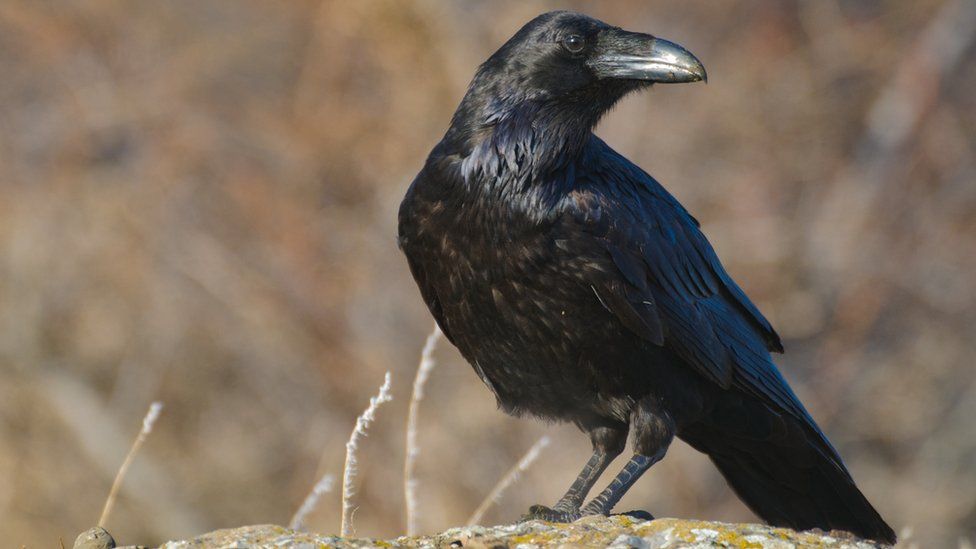 Nearly 50 ravens have been culled in Wales in three years under licences issued by Natural Resources Wales (NRW).
Conservationists have criticised the move, which aimed to help farmers whose animals were attacked by the birds.
The figures came to light after a freedom of information request issued by conservation expert Rob Sheldon.
All wild birds are protected under British law. NRW said issuing licences was "a last resort".
Four have been issued since 2015, with two in Denbighshire, one in Gwynedd and one in the Vale of Glamorgan.
Mr Sheldon and Springwatch presenter Iolo Williams have criticised the move.
"The licence allowed for the cage trapping and shooting of ravens and 23 were killed," Mr Sheldon said.
"Ravens are being killed to protect non-native pheasants. I find it difficult to understand."
However, Geraint Davies, a farmer from Bala, said the licences were necessary to protect livestock, and claimed he had lost 18 lambs in the last year to ravens.
Mr Davies said the culling was "a shame" and described ravens as "a majestic and beautiful bird".
He added: "It is distressing to see the destruction of another life but the birds have done quite a bit of damage to the sheep, and then you end up having to destroy the sheep.
"Their numbers have come to a point where they are a problem."
A spokesman for NRW said: "Issuing a licence to kill wild birds will always be a last resort for us, and we'll only grant it if the applicant can clearly demonstrate there is a need, and that all other options have been exhausted.
"The number of licences we have issued for ravens is very low and before we gave any permissions we consulted with an ornithologist to make sure that wider populations would not be affected."
The RSPB added that it expected NRW to follow best practice with regards to issuing licences to control or disturb any wildlife.
"This best practice includes basing decisions on a sound evidence-base and detailed understanding of the impacts and implications of those decisions," they added.