Talks call over future of Trecwn's 'secret' arms depot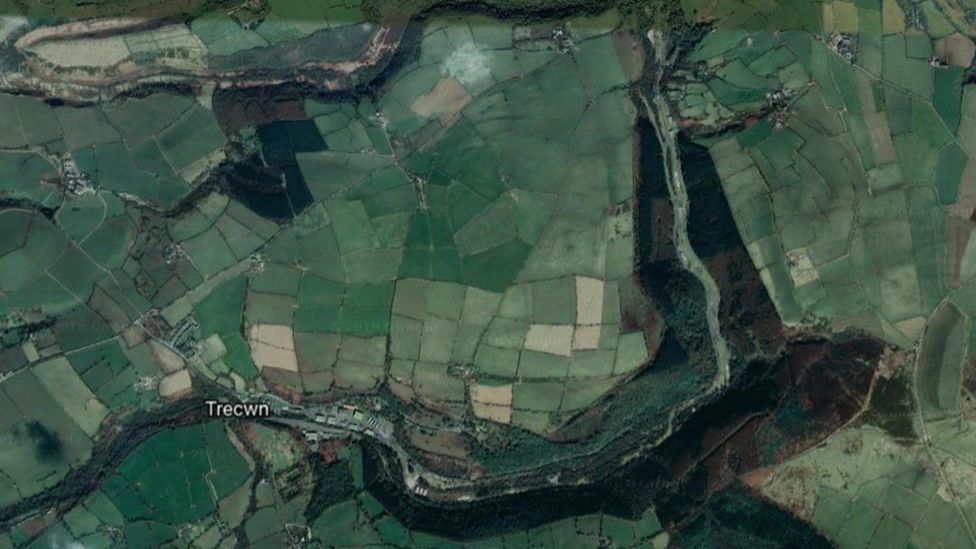 A councillor is calling on the owners of the former Trecwn military base in Pembrokeshire to start talks over the future of the site and promised jobs.
Once the biggest underground secret arms depot in Europe, Trecwn closed in 1992 with the loss of around 500 jobs.
A London-based real estate company was given planning permission for a biomass power station there but three years on, no work has been carried out.
The owner - the Manhattan Loft Corporation - has declined to comment.
Built during the run-up to World War Two, Trecwn stored torpedoes, mines and other armaments for Royal Navy warships.
After it closed, the entire site was put up for sale.
Controversial plans to store nuclear waste there by new owner Omega Pacific were shelved after public opposition.
In 2015 current owner Manhattan Loft Corporation was granted permission for a biomass power station at Trecwn, burning forestry and saw mill residues and recycled wood.
More than 40 jobs were promised, as well as another 250 during construction, at Trecwn - which is included in Pembrokeshire's Haven Waterway Enterprise Zone.
But with no sign of work starting, Scleddau county councillor Sam Kurtz now wants talks between the Manhattan Loft Corporation, the local authority and the Welsh Government.
"An area like this is calling out for highly skilled jobs," said Mr Kurtz.
"An enterprise zone is designed to speed up investment. It's not showing here."
He said the "massive history" attached to Trecwn made it ideal for development as a tourist attraction or holiday park.
"I'd welcome a more open dialogue on what could be done here with the owners and with the all parties," he said.