'£1m' driveway conman Allan John Coutts jailed for fraud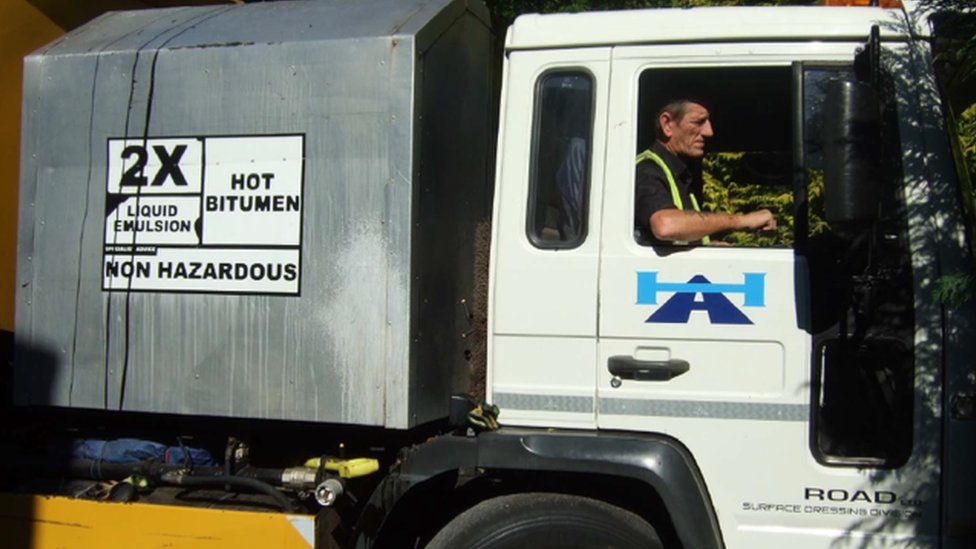 A rogue tradesman who conned hundreds of elderly people into paying between £600 and £7,000 for shoddy driveway resurfacing work has been jailed for five-and-a-half years.
Allan Coutts went out of his way to "ruthlessly target the vulnerable and elderly", Judge Richard Twomlow said.
The case at Merthyr Crown Court was brought by Powys council although Coutts, from Berkshire, carried out work across the UK between 2015-16.
Prosecutors said he made more than £1m.
He bought a Highways Authority roads resurfacing lorry and kept the logo on it before targeting householders, promising a five year guarantee on his work, which often fell apart within weeks.
He would tell people there was tarmac left over on his lorry and he could offer a deal on driveway work before it hardened.
The National Trading Standards investigation found £600,000 of cash and card payments had been made in just over a year.
Judge Twomlow said the "fraudulent business" was conducted over a sustained period with a "great number of victims".