Jail for Swansea Snapchat paedophile who blackmailed girls online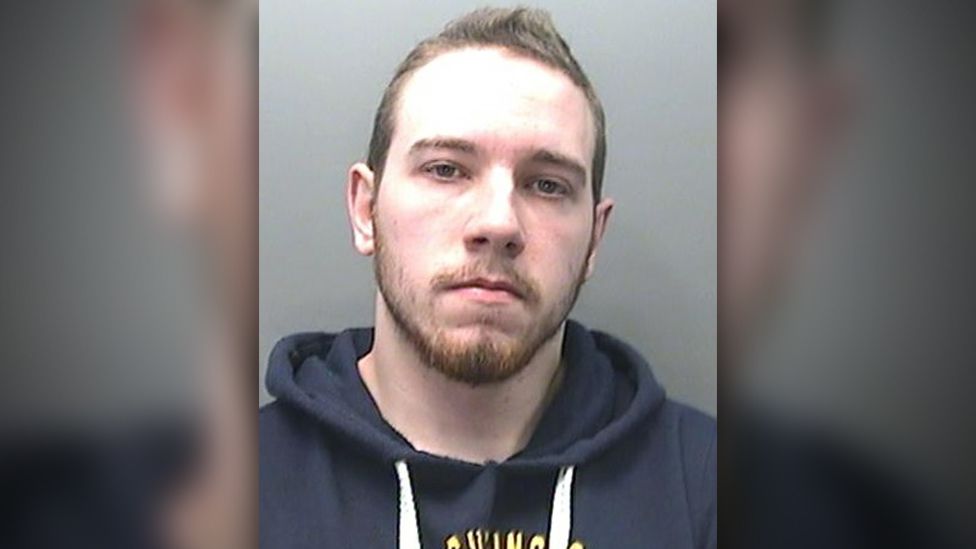 A paedophile who groomed girls he met on Snapchat and blackmailed them into sharing indecent images with him has been jailed for eight years.
Shane Wakefield, 25, of Morriston, used fake internet profiles to befriend eight children, and was convicted of 17 charges of online child sex abuse.
Swansea Crown Court heard he asked girls for indecent pictures in return for gifts, such as iTunes vouchers.
He was traced by police after a victim reported him to Snapchat.
The young girl, who lived in Scotland, was threatened by Wakefield, who told her he would publish indecent images online unless she agreed to cooperate with his demands.
He was arrested in September 2015, and an investigation discovered he was using social media platforms Kik, Snapchat and MeowChat to contact girls across the UK and abroad.
South Wales Police said Wakefield used pictures he obtained by offering gifts as leverage to demand graphic images and videos.
Meanwhile, his traumatised victims - some of who were driven to self-harm - begged to be left alone.
Wakefield was found guilty of 17 grooming charges, including eight counts of inciting a child to engage in sexual activity and four counts of attempting to incite a child to engage in sexual activity, and was placed on the Sex Offenders Register indefinitely.
Det Cons Richard Jones of South Wales Police said: "This has been among the most harrowing cases I have dealt with in almost 20 years.
"He deliberately set out to target young girls for his own sexual gratification and the level of depravity shown by him has left a lasting impact on everyone involved in this case.
"The impact Wakefield's actions have had on the young victims is immeasurable.
"Many of them were driven to self-harm, both during and after his reign of abuse and they, and their families, have shown immense courage throughout the lengthy investigations and the court proceedings."